2016 Elemental Rp1: development highlights

We have already told you much about Elemental's Rp1. We have told you how it can generate 400kg of downforce at 150mph and how the design was confirmed by London Computing Solutions. But we have not told you everything.
The supercar has been going through numerous tests and experiments in MIRA wind tunnel and the final results are pretty good: the design team managed to improve body functionality and aerodynamic features by incorporating the latest Computational Fluid Dynamics techniques and make further achievements in the supercar segment technologies.

In fact, the Rp1 comes with one of the most advanced aerodynamic setups for a road-going track vehicle. The special driving position and the overall design and engineering solutions contribute to the overall great performance rates, such as the meticulously shaped exterior.
Some other improvements include advanced front diffuser that channels the air from the front of the vehicle behind the front wheels, special rear axles and a redesigned rear diffuser.
SEE ALSO: Elemental has the ambition to deliver the best vehicle in the segment. But will it succeed?
Furthermore, the CFD simulations allowed the technical partnership between Aerodynamics Consultants Apex Aero and Elemental achieve new heights. Engineering teams reshaped and optimized numerous details on the exterior and more precisely they greatly improved the results of the wind tunnel testing.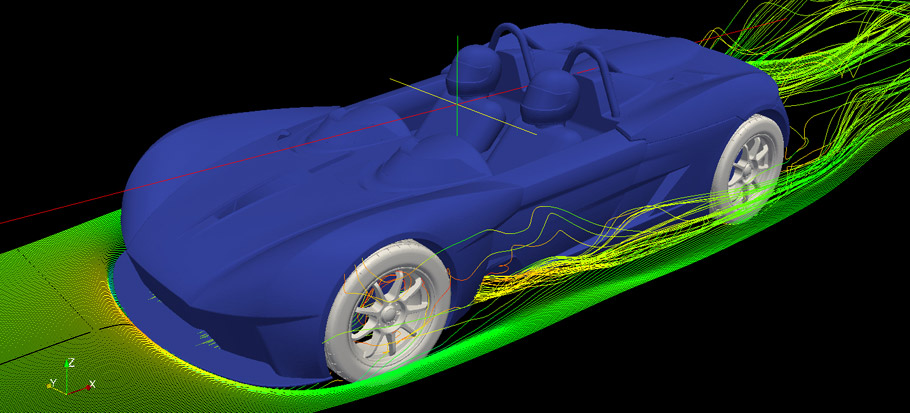 Also, as you may already know, Elemental has completed its first production-specification Rp1 unit at its factory in Hambledon, Hampshire with a promise to make a dramatic debut at the Goodwood Festival of Speed between 23-26 June.
Stick with us for further information!
Source: Elemental