2016 Honda Pilot Will Start Mass Production In Alabama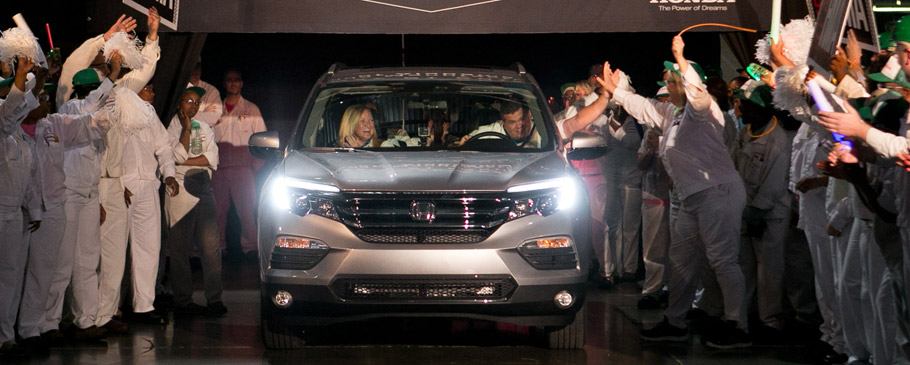 There are more than 1,500 associates at Honda Manufacturing of Alabama (HMA), that celebrate the start of production of the latest and refreshed 2016 Honda Pilot, which is scheduled to go on sale next month.  The latest model has a lot of features to demonstrate, so let's check out what it has to offer.
The restyled 2016 Pilot SUV really has a lot to demonstrate: the styling, the redesigned cabin and of course the incredible direct-injection i-VTEC V-6 engine.  But maybe the most important feature is the safety system. The vehicle has already achieved highest scores for safety features in its class.
SEE ALSO: Honda Reveals the Fuel-Efficient Jade RS
The latest Pilot will join Honda's light-truck lineup, that already includes the best-selling SUV and 2015 Motor Trend Sport Utility, the 2015 Honda CR-V and the HR-V crossover. The Pilot will be produces alongside the Honda Odyssey, which is the leader in sales of minivans in 2015.
As you know, since its debut in 2003, the Pilot model has ever since advanced and improved and every next generation delivered smoother and more comfortable ride, along with improved drivetrain capabilities.  In fact, the Pilot model influenced and transformed the SUV segment with better quality, higher-rated safety system and more space and comfort inside the cabin.
Source: Honda