Sporty and passionate: 2017 MINI Clubman is revealed!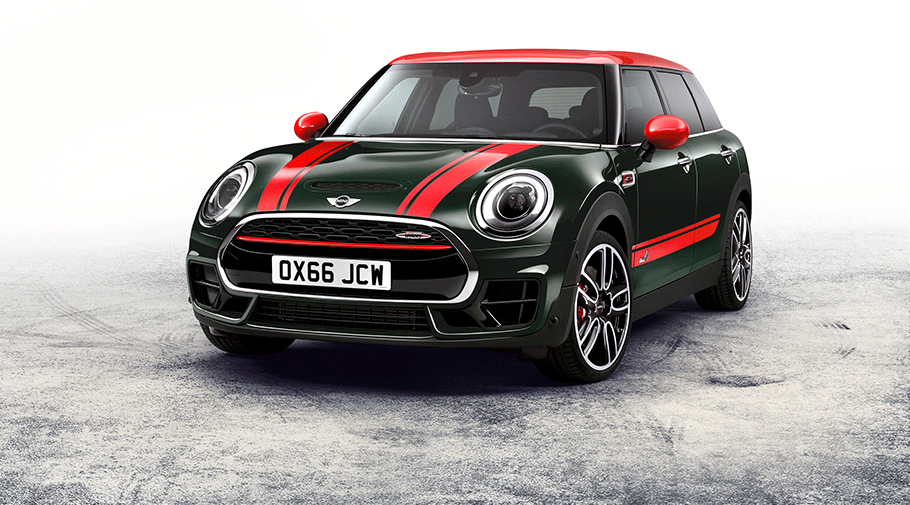 MINI USA has revealed the latest family member: the new 2017 John Cooper Works Clubman. Inspired by the motorsport and rally thrills, the sweetie offers new turbocharged power unit, latest generation of drivetrain system improvements and these sweet visuals. So, let's check it out!
Exterior styling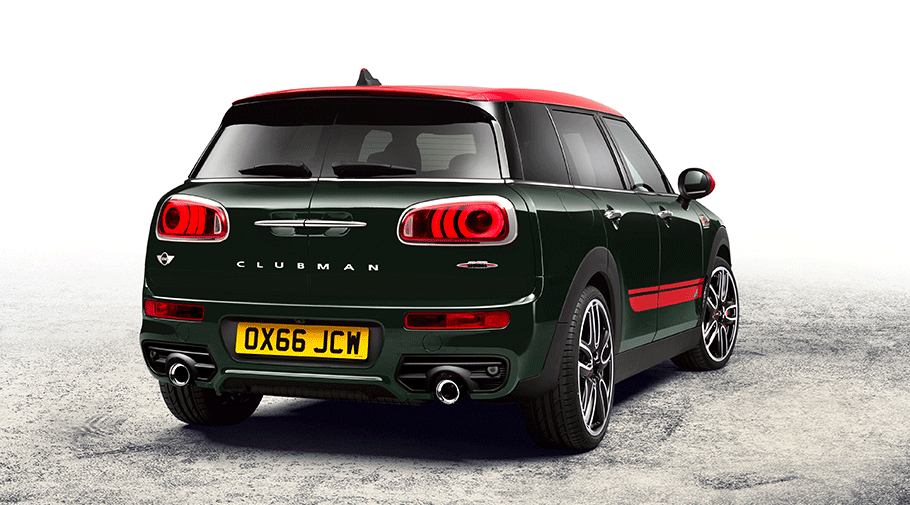 As it comes to exterior and looks, this is a 100% MINI vehicle. All signature features are present: the expressive font eyes, the stupid-looking face, well-proportioned body and tight stance. All this is topped with neat chrome black body finish and red components: there are neat sporty stripes that go through the front-end and sides. There is also a sweet red line that crosses horizontally the grille and a red top that enhances the presence of passion and aggressiveness. Sweet.
Also,  there is special aerodynamic body kit with improved cooling system and distinctive black 18-inch JCW Grip Spoke Wheels
Interior styling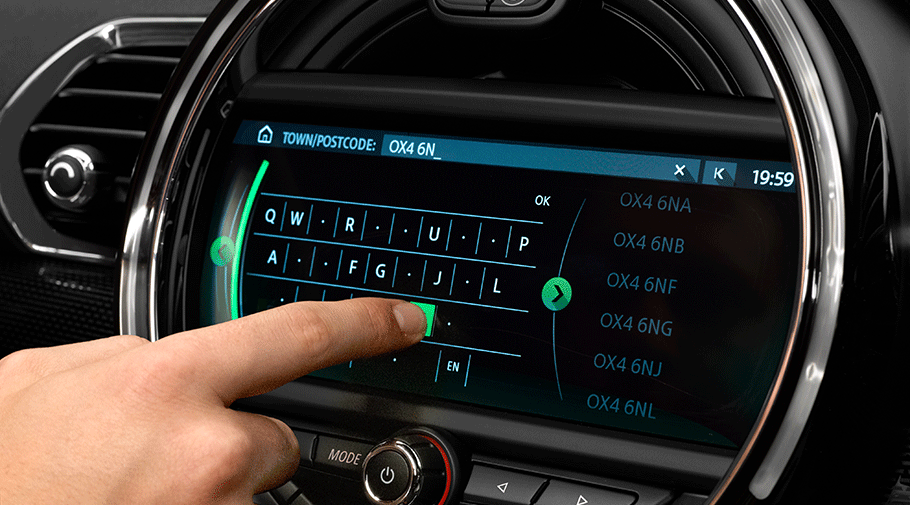 Completely resembling the exterior styling concept, the interior is dominated by black components and red additions: there are sporty seats, covered in Alcantara, futuristic central console and neat ambient lightning. In fact, this lightning is not that needed, but hey, who cares?! It is a mini with shiny interior, right?
SEE ALSO: BRABUS and MINI: a rather pleasurable combination
What catches the eye are the many small rally-inspired details. For example, look at the speedmeter: there is this famous black and white flag appearing if the driver decides to push the vehicle to its limits and reach speeds above 200km/h. This same flag concept can be seen on some places on the body and some more places in the cabin. And it is freaking cool!
Drivetrain system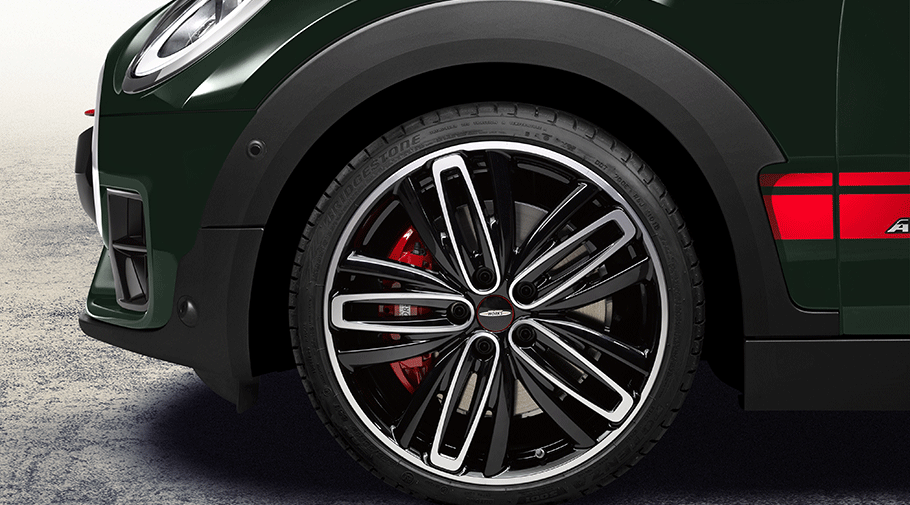 Now we are talking! The heart of the beast is a 2.0-liter MINI TwinPower Turbo system that can produce a total of 228hp (170kW) and 258lb-ft of torque through the special ALL4 all-wheel-drive system. In fact, the engine is enhanced by BMW Group technology and architecture. Cool, right?
Furthermore, there is a special exhaust system, fine-tuned to enhance the sporty performance, fine-tuned suspension system and neat Brembo brakes with red-painted calipers that completely resemble the exterior color scheme.
The new MINI John Cooper Works Clubman will be available for purchase this December. More information is yet to be revealed. Meanwhile, stick with us!
Source: MINI