5 cars that will get your heart racing
To some, cars are just four wheeled apparatuses that get us from A to B in the nick of time. Those people are lying. There's no denying even the most eco-friendly hippies wouldn't be impressed by at least one of the cars in this line up. From the most bizarre innovations to the ultra-luxury cruisers of tomorrow, these five vehicles will send your heart into a palpitating spin.
1964 Aston Martin DB5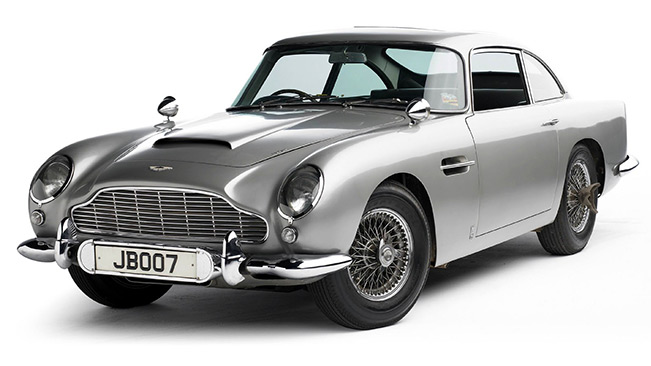 Got a spare $4 million lying around in your garage? Yeah? Me too. For this measly price, you can re-enact that famous image of Sean Connery suavely resting against his Aston Martin with legs crossed wearing nothing but a smouldering gaze. Just ask anyone born before 1960 to name the most famous car in movie-viewing history and chances are that the first car to spring to mind is the 1964 Aston Martin driven by Agent 007, Bond… James Bond. It's the one vehicle of it's time that inspired millions of wannabe-bonds to dream of owning this slice of cinematic history.
1932 Bugatti Royale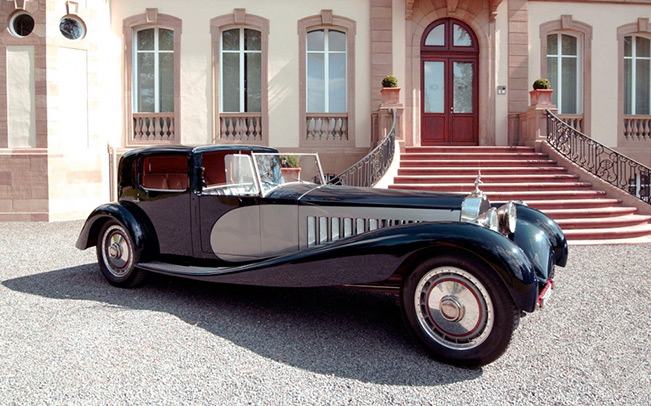 Do you stroll down the cobble stoned streets peering at the young'uns through your monocle while pondering the notion of a carriage that didn't require you to converse with the common folk? Well, have we got the automobile for you? Exceedingly rare and beautiful, the Bugatti Royale boast the title of the largest car coming in at a whopping 21 feet long and weighing 7,000 pounds. Bugatti had originally planned to build twenty five of the Royales, and ironically enough wished to sell them to royals. However, even those of ample means felt the pinch of the Depression and out of the six he actually made, Bugatti only sold three.
The Jet Car
Who would have thought that you're regular old Honda could be transformed into a futuristic art piece that you can still drive? That's exactly what steel fabrication and assemblage specialist Jim Robertson did. He welded an angle iron framework to his vehicle and covered that with steel plates and found objects to create a UFO-like creation that has now one multiple awards and has been displayed in the Houston Art Car Museum under the aptly named title, Roswell: The Alien Invasion.
1969 Boss 429 Mustang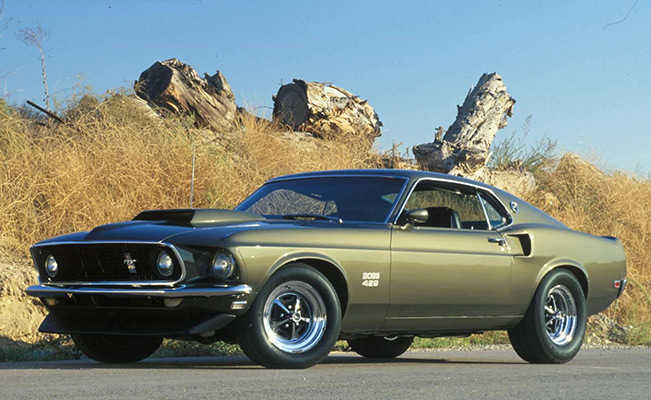 A list on amazing rides just wouldn't be completed without the ultimate American muscle car – the 1969 Boss 429 Mustang. If the only reason you want to own one of these bad boys is to pump Mustang Sally at top volume, sorry to disappoint you, the only thing you'll be hearing is the sound of the freakishly large engine roaring away.
2005 Bugatti Veyron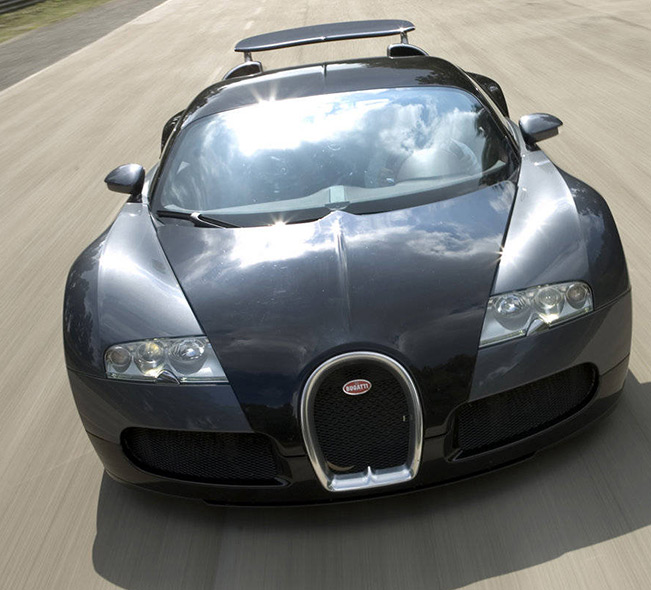 I know, I know, two Bugatti's made the list? Well if you're going to be named Car of the Decade by BBC's car enthusiast program Top Gear, then you can't not add this sports car. Known for its magnitude speeds and sheer brilliance, Top Gear had this to say about the beast: Nothing prepares you for the shock of the acceleration when you open the throttle and unleash a thousand horses.
What's you dream car? Tell us in the comments below.