6 Bertone concept cars will be auctioned
Six iconic concept cars by Bertone will be sold at the RM Auctions, which specializes in rare classics. The reason is the bankruptcy of the Italian design house.
The vehicles are just amazing – a 1963 Chevrolet Testudo, a 1967 Lamborghini Marzal, a 1970 Lancia Stratos HF Zero, a 1974 Lamborghini Bravo, a 1978 Lancia Sibilo and 1980 Lamborghini Athon.
The Lamborghini Marzal and the Lancia Stratos HF Zero are expected to sell for between €1 000 000 and €1 800 000.
1963 Chevrolet Testudo boasts 2.7 litre six-cylinder engine with 142BHP (106 kW).
1967 Lamborghini Marzal is powered by a 2.0 litre 175BHP (130 kW) in-line six-cylinder engine mated to a 5-speed manual gearbox.
1970 Lancia Stratos HF Zero has a a 1.6 litre V4 engine with 132BHP (98 kW).
1978 Lancia Sibilo, there is no information about the car.
1980 Lamborghini Athon is powered by 3.0 litre V8 with 260BHP (194 kW). The car was never intended to be put into production, because of Lamborghini's financial troubles at the time sealing its fate.
The auction will take place at the Concorso d'Eleganza Villa d'Este in Como, Italy, on May 21.
Enjoy the pictures!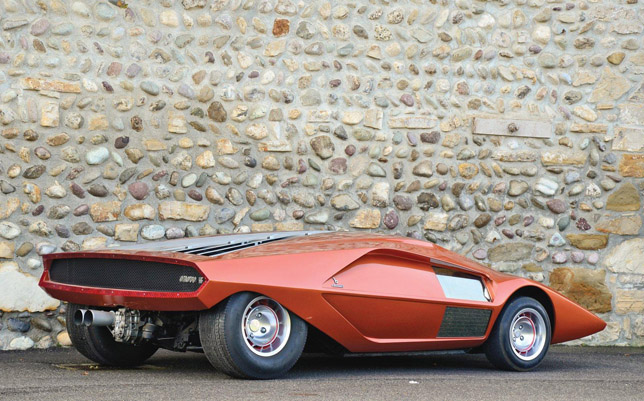 Source:RM Auctions