Academy Holland 2009 Annouced
Caterham Holland has announced that following the ongoing success of the current inaugural Dutch Academy series, it is now taking orders for the 2009 season.  It is also pleased to report that the relationship with leading Dutch motoring magazine, Autovisie, will continue for the new season.
"The Academy has been a great success", said series coordinator Mart Van Der Kooi, "our drivers are having a very enjoyable year and the cars are performing perfectly".  Caterham's Motorsport Manager, Simon Lambert, added "We are delighted with the way Academy has taken off in Holland.  The Caterham Holland team have done an excellent job in organising and supporting the series, and with Autovisie behind us I'm confident that it will go from strength to strength".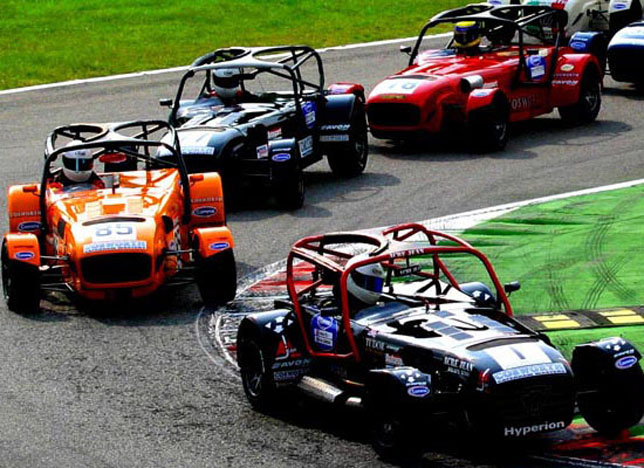 The Autovisie Caterham Academy 2009 is a series exclusively for drivers who have never raced.  The all-inclusive package covers the car and the season of racing which will follow a similar format to the current year, with a mix of Time-Attack sprint events and circuit races.  The Dutch Academy is based on the on the hugely successful British series now in it's fourteenth sell-out year, having created over 600 new racing drivers along the way.
All the current Dutch Academy drivers are expected to continue into a second year of Caterham racing with mildly modified cars to reduce lap times – ease of upgrade being one of the many benefits of Caterham racing.  In Britain, the Academy has given rise to six more championships, not including the top level series which were already in place, such is the demand to keep racing!
With limited places available, the 2009 season is expected to be a sell-out.