AEZ Cliff Enhances Tesla Model S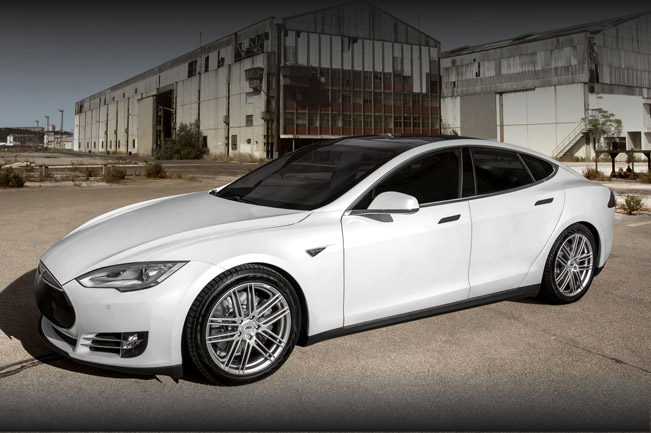 When AEZ Cliff decided to enhance Tesla's exclusive Model S, it probably did not have the idea of the electrifying result. We all know that Model S is one of the most sizable EV of its time. It has a wheelbase of 116.5", an overall length of 195.9" and a front track width of 65.4". This means that inside one gets a lot of head and rear legroom, as well as front leg room and luggage space.
More importantly, Tesla's vehicle has been considered as one of the fastest EVs. It can cover the acceleration sprint from 0 to 100 km/h in only 4.4 seconds on its way to the Vmax of 130 mph. And this particular model fell for some time in the hands of the tuners at AEZ Cliff.
Precisely, to make the Tesla S even more exclusive and individual in looks, they have added their special AEZ 8.5x19'' alloy wheels. The aluminium is extremely light and this goes perfectly with the design philosophy of the emission-less and efficient car.
The featured alloy wheels have a convincing cross-spoke design with five pairs of double spokes stretching far into the slim rim flange. AEZ's new "smart center" contributes for more compact and detailed design, and additionally it gets its depth and 3D quality from the inwardly slanted edge in the rim well. And at last, but not least, the wheels have the load capacity of up to 1025 kg.
Source: AEZ Cliff