Agila B by Steinmetz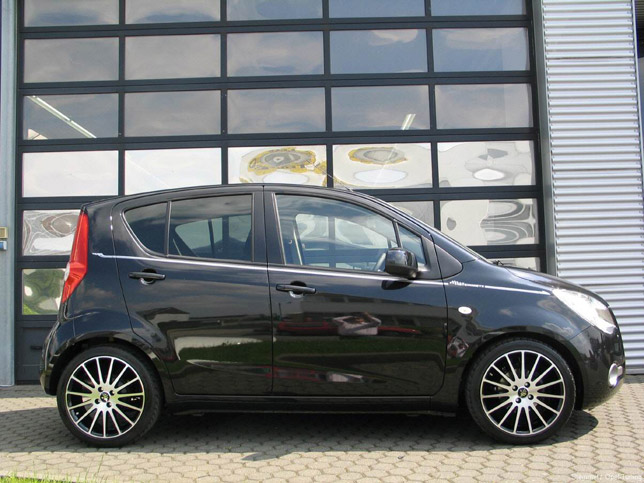 For the next generation Agila, the Steinmetz engineers have taken the 1.2i as the base vehicle and made modifications in key areas.
New to the Steinmetz range for the Agila B is the 4-hole alloy wheel ST8 in 17". The 15 spokes in exciting Bicolor design fill the wheelarches to perfection, and form the perfect combination with 195/40 R17 tyres.
To meet the need for improved handling, Steinmetz lowers the petrol-engined car by 30 mm, matching every driving style harmoniously and comfortably.
In the interior, the new aluminium gear knob for the Agila B by Steinmetz catches the eye. Touch it, and every gear change becomes a special experience. The top half the gear knob is styled in chrome aluminium, and the lower half in black. The range also includes the 4-piece floor matset with Steinmetz stainless steel logo.
Depending on the colour of the Agila, designer stripes are available in anthracite and silver.