Amari Design Bentley Continental GT
Amari Design has revealed a tuning program for Bentley Continental GT. The name of the project is GT Evolution.
The exterior package includes a front bumper, lip spoiler, hood, fenders, side skirts, quarter panel extensions, rear bumper, rear diffuser, rear spoiler and exhaust. All components (except the exhaust, of course) are made from high quality plastic and carbon fiber.
GT Evolution stands on Amari Design AD1 rims.
The engine is boosted to the hefty 760PS (559 kW) thanks to a new hybrid supercharger with an ECU re-map and a sport exhaust system.
The interior get some more carbon fiber on the dash paneling, steering wheel and door grabs. The seats received new upholstery - Napa leather and Alcantara.
Price list is not announced, yet.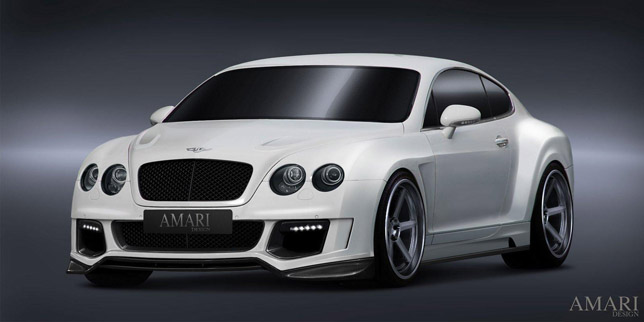 Source: amarisupercars.com via worldcarfans.com