Arden Range Rover Evoque
"Auto Motor und Sport" is one of the well known automotive magazines in Germany and recently its readers voted the Range Rover Evoque as the most popular import SUV in the country. That is good news for Arden, a tuning house based in Germany that has more than 40 years of experience with British carmakes. Naturally, now they have introduced some enhancements for the Evoque which will give that extra character a good SUV deserves.
In a frontal view, the Arden Evoque makes an impression with its new, handmade, stainless steel mesh grill that has the company's typical patterns. A party piece further back is the addition of illuminated side stainless steel pipes. They have been specially designed for the Evoque and subsequently they fit perfectly. You can use a remote control to turn them on for that instant glamor and functionality as well – light can come in handy when getting in or out.
Sadly the Arden Evoque won't be too fit for off-roading for the springs are also of a special kind – the 30mm lower kind – while that might be viewed as a slight disadvantage, it does give the SUV an attractive road stance.
It's not all shell decorations with the Arden people. The Evoque's 2.2 Diesel engine has underwent an ECU tweak with an end result of 30 hp more power and 50 Nm additional torque. That may not sound a lot but it will certainly be felt at low and medium engine speeds.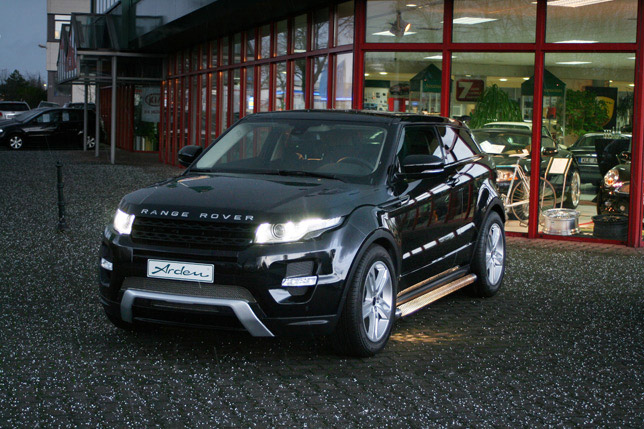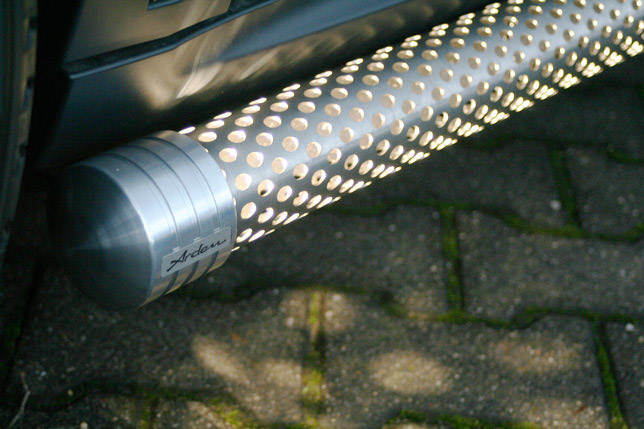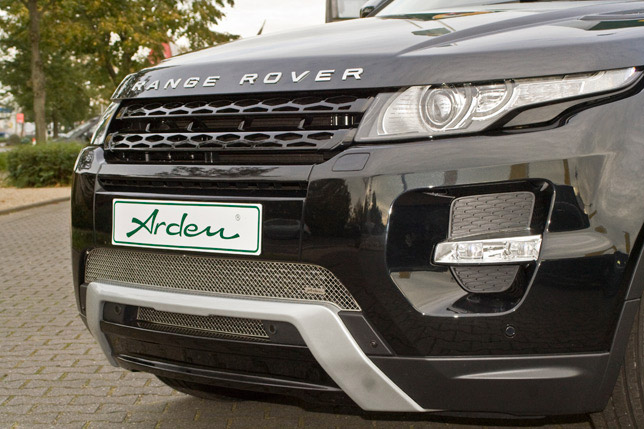 Source: Arden