Aston Martin V12 Zagato at the Nurburgring
Aston Martin is putting the final touches to its race preparations for the toughest 24 hour race of them all – the annual ADAC Nurburgring 24 Hours on 25 and 26 June. Two V12 Zagato cars will compete in this challenge.
The first one is the show car from Concorso D'Eleganza at Villa D'Este, which has been transformed into the number 3 race car, nicknamed "Zag" (red). It will be piloted by Aston Martin CEO, Dr. Ulrich Bez, the company's Nurburgring Test Centre Director, Wolfgang Schuhbauer and automotive journalists Horst von Saurma and Matthew Marsh.
The second V12 Zagato is a green race car - nicknamed "Zig" with number 5, which will be raced by One-77 Chief Engineer Chris Porritt, experienced sports car driver Oliver Mathai, automotive journalist Richard Meaden and experienced amateur racer Peter Cate.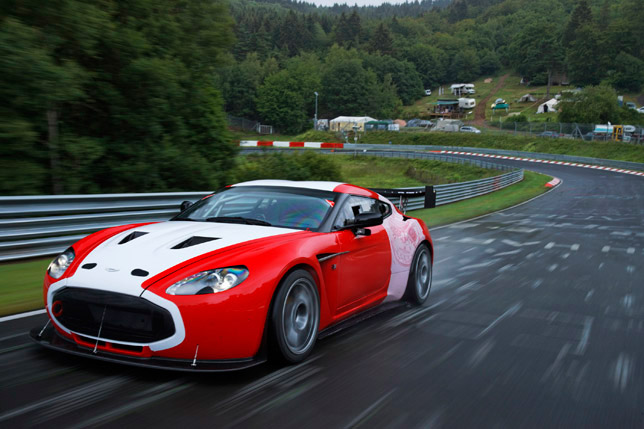 Furthermore, at the race track will be a V8 Vantage GT4 nicknamed "Smurf" - which will be driven by Aston Martin Racing works driver, Darren Turner, journalist and experienced 24 hour driver, Shinichi Katsura, Australian racer Rob Thomson and seasoned Nürburgring pilot Jurgen Stumpf.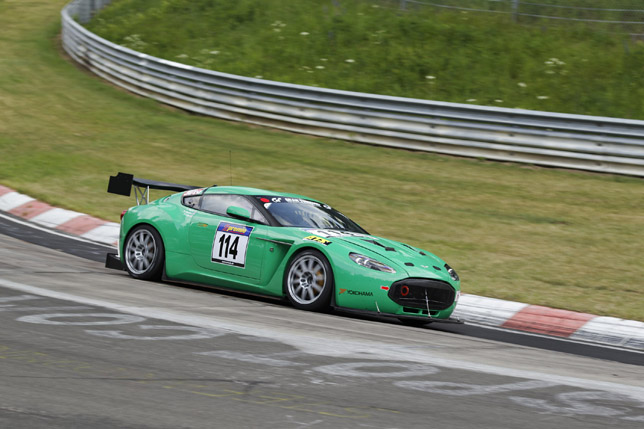 "Our entries this year extend our Nürburgring racing philosophy. For five years now we have signed-off our new products by entering a car which is as close to the road car as possible and subjecting it to the toughest 24 hour test on what best simulates the extremities of public roads. This year we go a step further by testing a car at prototype stage.", commented Aston Martin's Head of Motorsport, David King.
"As ever, the race will present an enormous challenge in a vast and increasingly competitive field which will be fraught with all the unpredictable elements associated with racing at the Nürburgring. However, we are excited by the potential we have seen from the V12 Zagato in the testing we've completed and that gives us great hope for the task ahead. We look forward to a safe, successful and enjoyable race for our teams and customers.", he added.
V12 Zagato has a new handcrafted aluminium body and is powered by a smooth 6.0 liter V12 with 517PS (380 kW) and 570Nm (420 lb-ft) of torque. It also has a specially developed chassis for maximum performance.
Source: Aston Martin