Audi A1 Quattro in Action [video]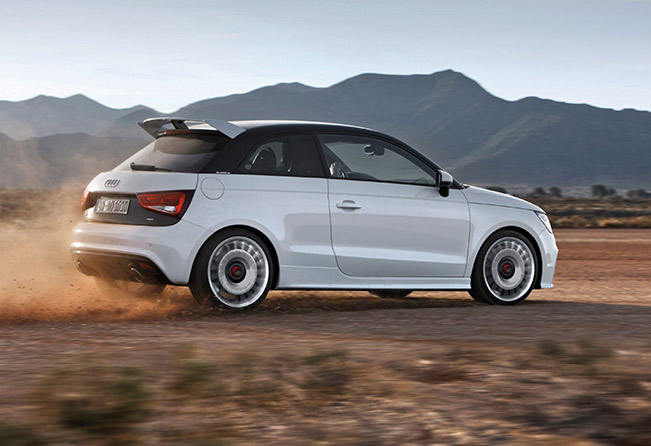 Audi has published a new promo video showing some really nice driving skills by DTM driver Filipe Albuquerque, who is stepping on A1 Quattro.
"The engine is really nice because if you drive slow, you're going til 3000 (RPM). It's a linear engine and then it (the turbocharger) kicks in at 3,500 - 4,000 (RPM). Four-wheel drive in these conditions, in the snow, is just fantastic. It's great fun.", commented Filipe.
The A1 Quattro is powered by a direct-injected, turbocharged 2.0 litre four-cylinder petrol engine with 265HP (195 kW) at 6,000RPM and 350Nm (258 lb-ft) of torque from just 2,500RPM. 0-100 km/h in 5.7 seconds and a top speed of 245 km/h (152 mph). The engine is mated to a 6-speed manual gearbox.
Enjoy the video!
Source: Audi