Audi A3 To Get 1.4 TFSI ultra Engine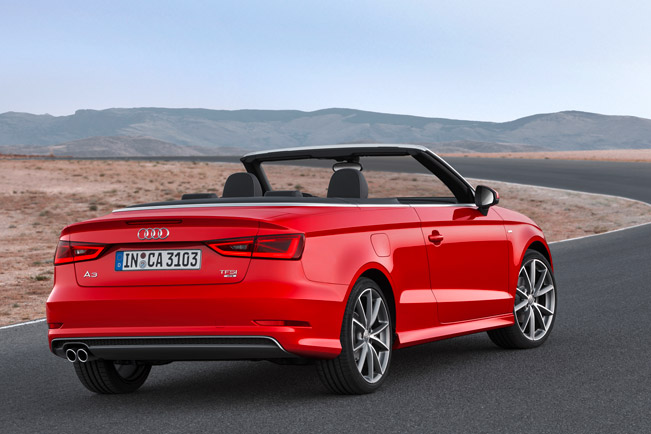 Audi A3 1.4 TFSI ultra is a sport economy expert. In fact, ten new ultra models extend the range to 22 ultra production cars. Audi also plans to make the Audi A3 1.6 TDI ultra as sedan version. The company is extending its range of the fuel-efficient low-emission ultra models in the A3 car line. They will come equipped with the 150 hp (110 kW) 1.4 TFSI engine, thus offering high performance with exemplary economy.
The top speed in electronically limited up to 220 km/h (137 mph) which the acceleration time from 0 to 100 km/h (62 mph) is estimated at just 8.1 seconds. On the other hand, the fuel consumption and CO2 emissions are rated at 4.7 liters of fuel per 100 kilometers (50.0 mpg) on the combined cycle and 109 g/km (175.4 g/mi), respectively.
1.4 liter TFSI can be mated to either a manual six speed transmission or a seven speed S tronic. The power unit with cylinder is also available in all four body versions of the A3 car line: the three door model, five door Sportback, Sedan and as a Cabriolet.
A3 ultra version can be also equipped with the 1.6 TDI engine. This power unit has already been introduced to the three door version and the Sportback. In the future, Audi A3 Sedan can likewise be outfitted with this 110 hp (81 kW). It also shows incredibly low fuel consumption and emission numbers, rated at 3.3 liters of diesel fuel per 100 kilometers (71.3 mpg) and 88 grams of CO2 per kilometer (141.6 g/mi).
Source: Audi