Audi Launches 2014 RS6 Avant Plus?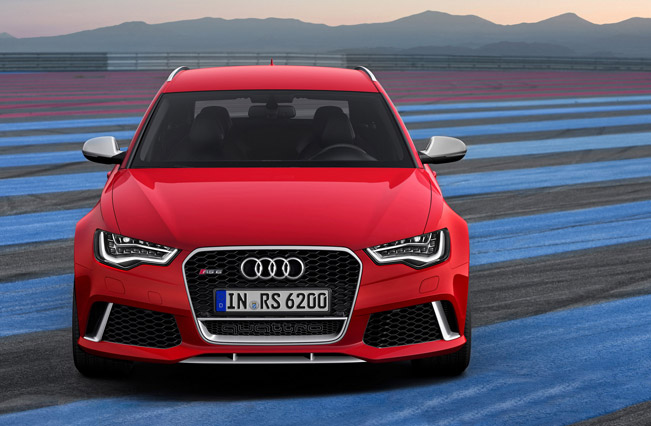 2014 Audi RS6 Avant was unveiled back in December 2012. The standard engine of the car is downsized twin-turbo 4.0-litre V8 TFSI which produces a peak output of 560 hp (412 kW) between 5,700 and 6,700 rpm, and a constant 700 Nm (517 lb-ft) of torque between 1,750 and 5,500 rpm. With this unit the car needs only 3.9 seconds to accelerate from 0 to 100 km/h. We have just understood from our colleagues at GTSpirit that Audi is planning to introduce to the market more powerful version of the 2014 Audi RS6 Avant.
According to them, a dealer based in the UK has leaked the official details about the updated model. The uprated RS6 Avant Plus will be powered by the same engine, however it will be boosted to deliver up to 600 hp (441 kW), which means a 40 hp.
Next to the engine modifications, the car will also get improvements in terms of agility and handling. Probably this will be achieved via weight-savings. Another exciting fact that has also leaked is that the new RS6 Avant Plus will be a full production model.
Of course, some cosmetic treatments are also expected to happen. For instance: badging and interior enhancements. Given that the information on the 2014 RS6 Avant Plus has already leaked, we think that the official details from Audi will be disclosed shortly.
Source: www.gtspirit.com