Audi S3 in Five Exclusive Colors to be built in 25 Units Only

2015 Audi S3 Exclusive Editions are really special because the series will be limited in only 25 examples. The cars will be produced in five different colors, meaning that each color variant will be made in only five units. Audi Exclusive is going to build these incredibly colorful cars (just look at the pictures below) and they are going to be based on the extreme S3 edition.
Precisely, the five colors to be utilized in this project are Vegas Yellow, Glut Orange, Misano Red, Sepang Blue and Viper Green, and they have been featured in our gallery in this order. But the exterior paint scheme is not the only thing that is different about them.
SEE ALSO: 2016 Audi Q3 Compact Crossover on Sale in the United States
Inside, each and every one of them will get a special treatment that includes fine Nappa Leather Package that adds contrast stitching in the same shade as the exterior, body color inlays, extended leather pack with car's color stitching, door armrests and knee pads.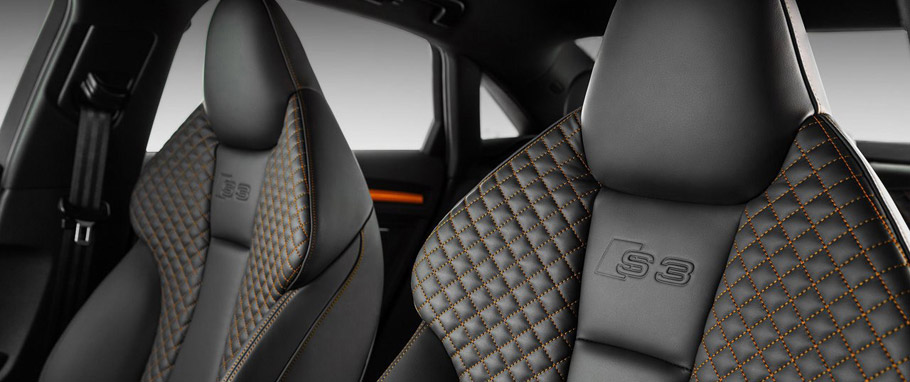 In addition, the interior also gets exclusive leather controls, steering wheel and gear shift lever that are also given the body-color stitching. S Sport seats and 19-inch Performance wheels are also included in those cars.
Given the fact that the blue and red colors are actually standard in Audi's line-up, it is logical that they will have a lower price in comparison to the other three custom models. The 25 special edition vehicles are going to be distributed only in the United States.
Audi revealed that the Misano Red and Sepang Blue can be acquired at a starting price of $57,250 USD. The other three variants, including the Vegas Yellow, Viper Green and Glut Orange will have a price tag of $59,900 USD.
Which one is your favorite? My personal choice is Viper Green.
Source: Audi Exclusive via fourtitude