You need only five steps to boost your Audi S1 to 380HP and 540Nm!

B&B Automobiltechnik offers power upgrades for Audi S1
B&B Audi S1 is powerful beyond measure, metaphorically speaking. The tuning company has raised the horsepower and torque of this little wolf by applying five separate stages. All you need to know from the start is that the standard output of the S1 is 231 hp (170 kW) and 370 Nm (280 lb-ft) of torque. A true pocket rocket!
There is a big need for power updating obviously and here is how they have been made with these five simple steps. Basically, there has been applied not only software optimization, but also significant hardware changes. Here are the details.
SEE ALSO: Believe it or not but this Audi RS3 can make it to 100 km/h in 3.3 seconds 
Stage 1 starts with "simple" engine conversion that includes fuelling and ignition mapping as well as elimination of the top speed limiter. The result is not much, but still satisfying: 286 hp (210 kW) and 425 Nm (314 lb-ft).
Stage 2 is about optimization of the intake paths and air ducts, thus making it possible for the Audi to produce 310 hp (228 kW) and 450 Nm (332 lb-ft). The third stage also adds hardware: a B&B downpipe with sports catalyst, which reduces backpressure. As a result, the S1 achieves 326 hp (240 kW) and 475 Nm (350 lb-ft).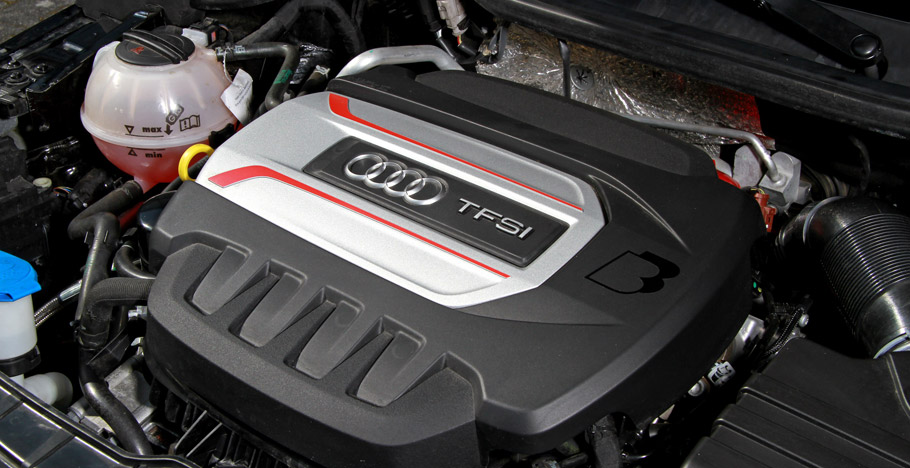 At the next stage the experts at B&B substitute the standard turbocharger with a new one, change the oil cooling system too, and remap everything accordingly. The result of this stage is power of 354 hp (260 kW) and 515 Nm (380 lb-ft). Stage 5 offers a reduction of backpressure and exhaust gas temperatures. This is made possible via bespoke downpipe, while the soundtrack is improved via sports exhaust with a sport catalytic converter. All of this brings about the ultimate result of 380 hp (280 kW) and 540 Nm (399 lb-ft)!
The power had to be underpinned, so the tuners emphasized the purposeful stance with the addition of sports spring set (35mm lowering), KW V3 coilover suspension, high performance brake system with 342 mm vented front discs, and 18-inch B9 wheels shod with 225/35ZR18 tyres.
At last, to tease you even more, the final effect of these five stages is not only horsepower upgrades. Here's the deal: after the tuning, the standard 0-100 km/h time of 5.9 seconds has been cut-off to just 4.5 seconds, while the 0-200 km/h sprint - from 23.6 seconds to 16.8 seconds. The top speed has been unleashed from the electronically limited 250 km/h to 285 km/h.
Source: B&B Automobiltechnik