Bentley Continental GT3 with New Livery for Bathurst 12 Hours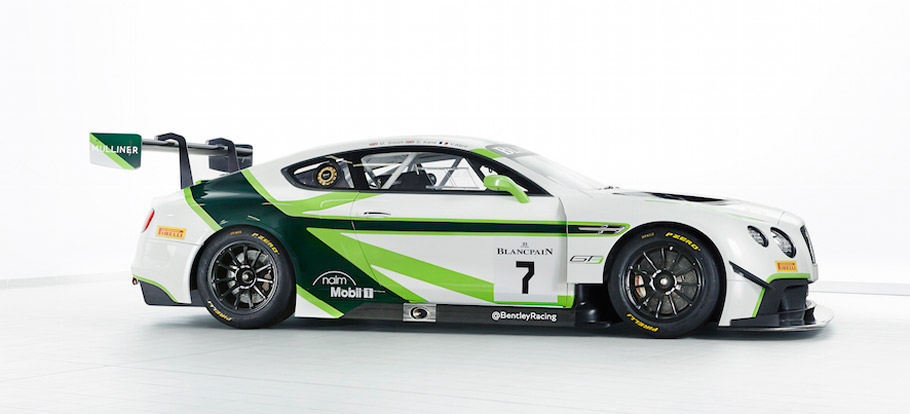 Bentley Team M-Sport is returning to the Mount Panorama in Australia. The racing event will happen between 5th and 7th of February ant the brand will to take on the Bathurst 12 Hours with two Continental GT3s. The good news is that we have received a photo with team's new 2016 livery, which was also unveiled at the Autosport International Show a few days ago.
Speaking of team's brand new livery, we should say that it has been significantly updated for the 2016 season. It now incorporates more of the vibrant green that was introduced to Bentley's colour palette last year and in addition it also features design elements from the Union Flag.
In my opinion, the two Continental GT3s will undoubtedly look fantastic in their new suits. And we are all happy that Bentley has decided to unveil the 2016 livery as soon as possible and feature in the 12-hour endurance race.
SEE ALSO: Bentley Shows the Evolution of Continental Through the Years [VIDEO] 
This year Bentley drivers will be Guy Smith (GB) and Steven Kane (GB), joined by Matt Bell (GB), Andy Soucek (ES) and Maxime Soulet (BE). But there is another person in the team, who had previously not driven for Bentley and this is Aussie V8 star David Russell (AU).
If you are not familiar with David Russell, we can only say that he has taken class victories in all of Bathurst's endurance race formats including the 24-hour race last year. By the way it was where he also set the fastest lap of the Mountain track ever completed by an Australian.
In other words, Bentley is returning to Mount Panorama looking to get the podium result! The experience the drivers have is substantial, the line-up is very strong and David Russell will definitely help immensely. Can't wait to see what happens.
Bathurst 12 Hours takes place on Sunday 7 February.
Source: Bentley