Bluebird To Launch DC50 Sports Car And GTL Formula E At Sustainable MotoExpo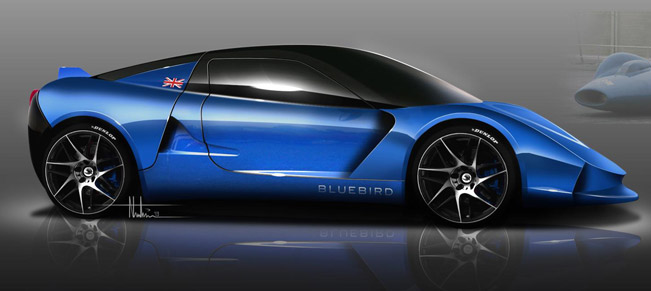 The official premiere of the Bluebird DC50 Electric Sports Car and Bluebird GTL Formula E will be held at Sustainable MotoExpo on 28th of September this year, at National Motor Museum, Beaulieu. The Bluebird name is ssociated with innovative technology and tradition and this is what we are to expect from the brand at the event.
First, the DC50 electric sports car is limited edition of just 50 units and it is built especially to celebrate the 50th anniversary in 2014 of Donald Campbell's land and water speed records. The two door-coupe has a power output of 360 hp (265 kW) and delivers acceleration which can match a Porsche. Equipped with electrically operated 'scissor' doors, it has a range of up to 200 miles. It will be available only in one exterior color - Bluebird blue.
Another debut will make the Bluebird GTL electric race car, which was designed according to the latest technical regulations for the forthcoming FIA Formula E series. It represents brand's philosophy for the all-electric global race series, which are to start in 2014.
The two day event will include 600 m circuit with live electric vehicle (EV) demonstrations. There will be displays of the latest electric and hybrid vehicles designed by other brands. In addition, there will be also held programmes of seminars about all aspects of e-motor sport and of the development of low carbon and EVs as city transport.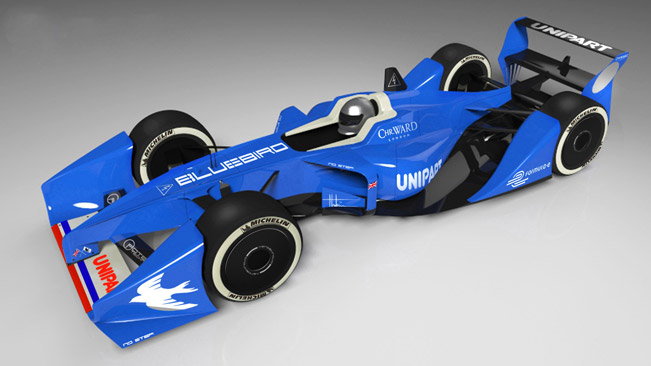 Source: Bluebird