BMW i8
BMW are preparing supercar with the name i8, which wont be powered by a diesel-electric hybrid like the Vision EifficientDynamics concept.
BMW i8 is expected to be introduced in 2013 and it will be powered by a petrol engine.
The recently announced 'i' sub-brand from BMW will launch the i8 supercar in 2013 but it will come with a petrol engine instead.
"We want to sell [the i8] all over the world. Diesel is only really relevant to Europe.", commented BMW's head of research and development, Klaus Draeger.
Firsly, the idea was for a 1.5 liter three-cylinder diesel and an electric motor like the configuration in VissionEfficient Dynamics concept, but now BMW will stick to petrol variant.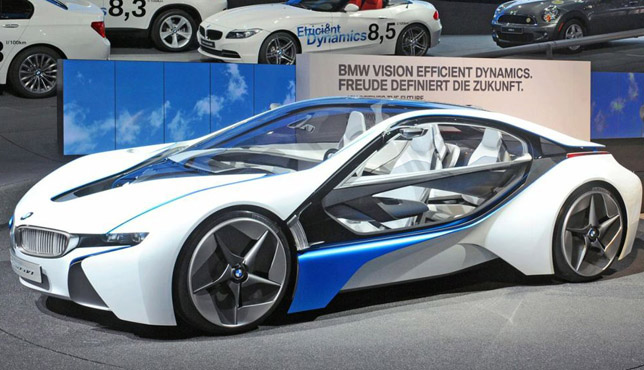 source: BMWBlog