Brabus Business Lounge Mercedes-Benz Sprinter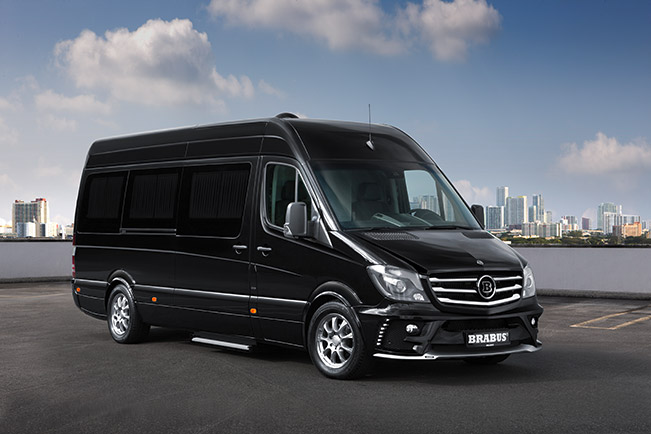 Brabus has unveiled their latest project based on the new Mercedes-Benz Sprinter with long wheelbase and high roof. The huge VAN has received an attractive exterior upgrade as well as an exclusive multimedia equipment
The exterior boasts a new front bumper with integrated LED DRLs and a set of 8.0J x 18" Monoblock wheels fitted with high-performance Continental tires of size 255/55 R18. Other highlights include two Brabus exhaust pipes with hallmark design for sportier appearance.
The interior is simply fantastic – fine leather passenger compartment with four business seats in a face-to-face arrangement and an additional third row of seats. The innovative communications concept of the vehicle integrates the passengers' notebook or tablet computers into the media center of the vehicle independent of the technical platform.
In addition, all four seats offer welcome amenities such as lumbar support, massage function, heating, ventilation, and are power-adjustable with three-position memory function.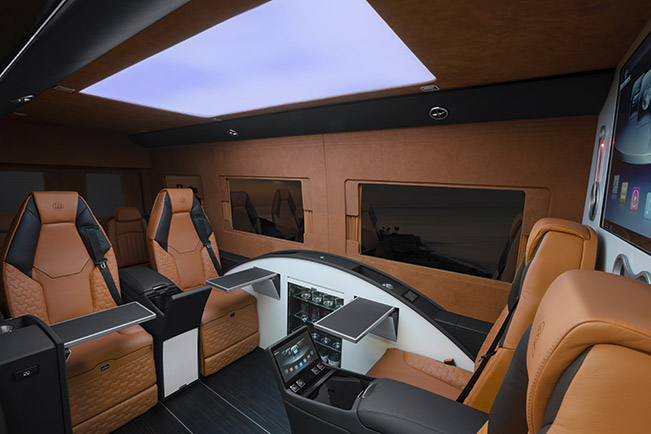 The third row of seats faces forward and consists of two individual seats with folding backrest. For times when more space for luggage or other items is needed, the seats can be removed.
The genuine-wood floor is designed as a veneer without tongue and groove. There is also a new air conditioning system designed by German OEM Eberspächer. It has a heating output of 10 kW and a cooling output of 13 kW.
There are 5" displays fitted at each seat in the cabin, eliminating the need for conventional switches in the passenger compartment. There is also an enormous 42" Full HD LCD screen integrated into the bulkhead behind the driver's cab. For passengers seated in the two rear-facing seats there is a 10" display integrated into the center console between these two seats.
The sound is reproduced with superb brilliance by a Dolby surround sound system with an output of 1,200 watts and loudspeakers tailored specifically to the van's interior.
Source: Brabus