Bugatti Galibier goes into production
Bugatti 16C Galibier Concept was unveiled before year and a half and now the car will go in production. However, it will hit the market in 2013 or 2014 with a base price of 1 000 000 EURO, that's right – 1 million. 16C Galibier Concept officially debuted at the the 2010 Geneva Auto Show.
"Four-door vehicles open up a whole new market for exotic- car makers," commented Kevin Tynan, an automotive analyst for Bloomberg Industries.
"It makes good sense for Bugatti to get in there. Those cars are loyal to design language and brand heritage.", he added.
16C Galibier is powered by the same engine as Veyron – 8.0 liter sixteen-cylinder engine, but the power will be between 800PS (588 kW) and 1 000PS (735 kW).
Stay tuned for further details!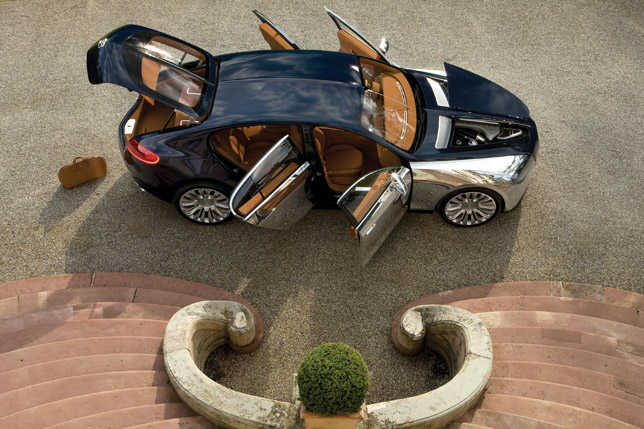 Source: Bloomberg