Bugatti Grand Sport Vitesse 1 of 1 at 2014 Pebble Beach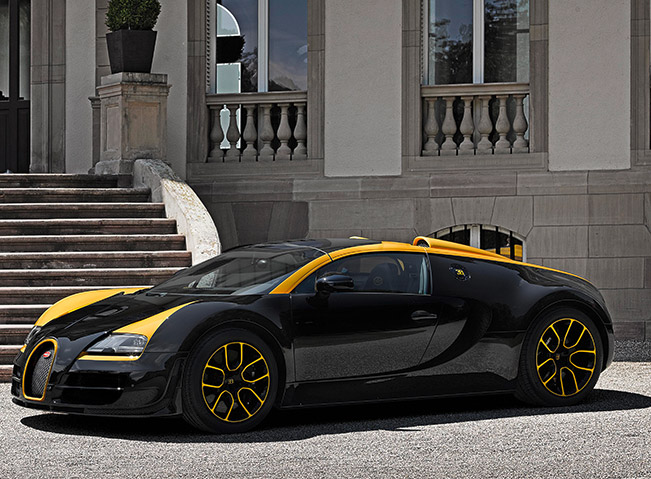 Bugatti has unveiled another special edition of Veyron Grand Sport Vitesse. The time the name of the model is "1 of 1" and was presented at the 2014 Pebble Beach event. The special edition model takes inspiration from the brand's historical designs and vehicles.
"The Bugatti Veyron is an iconic car, which has set benchmarks in many respects", said Wolfgang Durheimer, President of Bugatti Automobiles S.A.S.
"In addition to the certainty of owning the world's fastest production sports car, exclusiveness is extremely important to our customers. This is the reason that we have always placed so much focus on customisation and personalisation at Bugatti.", he added.
The exterior of Grand Sport Vitesse 1 of 1 boasts yellow and black two-tone livery. It is derived from Bugatti's classic models: Type 41 Royale, Type 55 and Type 44. There is also a new mesh grille with the customer initials "PL". More than 200 working hours are needed to attain this special, luxurious anodised duo-tone appearance in the finest quality.
" A Bugatti is purchased as a collector's item. As a brand, we do everything to be worthy of the trust placed in us and to maintain the sustained value of this automotive icon," notes Wolfgang Durheimer.
"This means that we also support our customers in the personalisation of their Bugatti in the way they would like it. Our customers' wishes are our highest priority.", he finished.
Source: Bugatti