Bugatti Pays Tribute To Veyron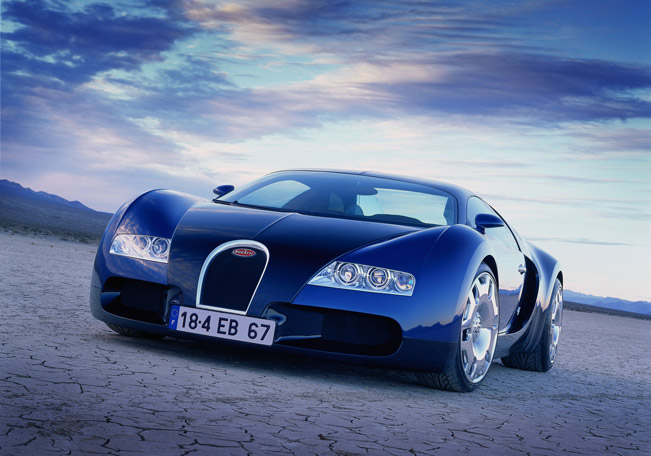 Bugatti is celebrating the Veyron at this year's Salon Rétromobile in Paris. There the visitors will be delighted to see the astonishing Bugatti EB 18/4 Veyron Retromobil design study. The study was shown for the first time at the Tokyo Motor Show in 1999 and since then it hasn't appear.
As a matter of fact, the supersports car EB 18/4 Veyron marked the start of the production of the fastest car in the world the Veyron 16.4. For the creation of the model Bugatti took as an inspiration the excellent accomplishments in motorsport racing it has achieved. Of course, this can be traced in the design and form of the vehicle, as well as its interior and name.
In 2005 the world saw the launch of Bugatti Veyron 16.4 which awed the world with its 1001 horsepower (736 kW). Five years later Veyron 16.4 Super Sport appeared on the automotive scene, offering a top speed of 431.072 km/h. This top speed still holds the world speed record. The production of both models was limited to a mere 300 units and all have been sold out since 2011.
The current portfolio of the brand includes the roadster Bugatti Veyron 16.4 Grand Sport, with 1001 hp, and the Veyron 16.4 Grand Sport Vitesse that produces even more power - 1200 hp (882 kW). The latter model holds the title of world's fastest series production covertible.
The roadsters are also with limited run of 150 units and so far Bugatti has been sold two thirds of them. This means that there are only circa 40 vehicles still available.
Source: Bugatti