Cadillac ATS Price: $33,990
The latest Cadillac ATS RWD sedan, gets a price tag which makes its future look good. Starting from $33,990, the 2.5-liter/30+ mpg model even comes with destination charges. It's a small poke in the eye for Mercedes-Benz and Audi. Their own compact-sedans (the C250 and A4 respectfully) have a significantly higher price.
Besides the 2.5, for one can get the mid-range power train ($35,795) which is 2.0 but it is turbocharged thus more powerful and less thirsty. Manual and Automatic transmissions are available as is the choice between RWD and AWD. The top of the range model that costs $42,090, incorporates a 3.6-liter V6 engine rated at 320 horsepower. The transmission is strictly automatic and the standard equipment includes leather 8-way power seats with memory for settings storage, adaptive start, CUE tech and much more. Full specifications are due to came later on.
The CUE technology represents Caddilac's user interface. It's akin to that used in many smartphones and tablets. The idea is that it uses electrodes to sense the conductive properties of objects, such as a finger – in other words... a touchscreen.
The handling is also expected to be top-notch since the Nürburgring in Germany, among other tracks has been a favorite of Cadillac testing engineers for quite a while. The ATS is also lighter than the aforementioned A4 and C250 by around 100 pounds. The top-of-the-line 3.6 is expected to do 0 to 100 kph in less than 6 seconds.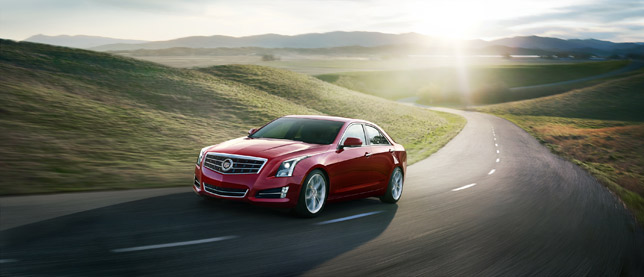 Source: Cadillac