Cam Shaft Audi TT RS White Edition by PP-Performance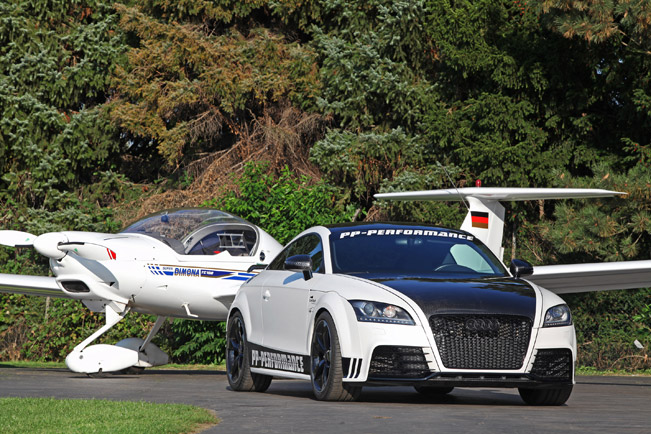 Cam Shaft and PP-Performance have collaborated to remodel the iconic Audi TT RS. The strongest and fastest Audi model was given performance boost and new visual appearance.
To go further into details, the car was fitted with intercooler by down pipe, 200 cells metal cat, a bigger fuel pump and sintered metal clutch. These modifications result in at least 470 horsepower (345 kW) (in comparison, the production model develops 340 hp) and 650 Nm (480 lb-ft) of torque.
There have been also installed new ceramic brakes, front lip, bonnet, outer mirrors, rear bonnets, wings and diffusor made of carbon fibre. In addition, Cam Shaft wrapped this Audi in glossy black foiling which was later combined with mat pearl white.
To make the perfect contrast, the doors and sills were wrapped in mat black. To match the elements in black, the rims were coated in glossy black, while lathing the outer surfaces in high polish. Finally, the oeuvre was sealed by glossy clear varnish.
Source: Miranda Media