Cam Shaft Ferrari 458 Italia
As the follower of the model F430 Ferrari presented the model F458 in September, 2009. V8 engine with the direct injection was offered with 7 gears dual clutch transmission. Automatic control of the vehicle dynamics features the ABS, electronic differential and automatic traction control system. There is nothing else to say here. The desire to get closer to a thin stranger, inevitably involves the background as well as objective self-esteem: referring to the skin. Cam Shaft Company from Steinbach, Hessen specialized in fine-finishing using the foil of the "best" cars. And with a stunning success which is undoubtedly proved by the Ferrari presented here. Treatment with foil of various things helps to achieve the results that people could not imagine a few years ago.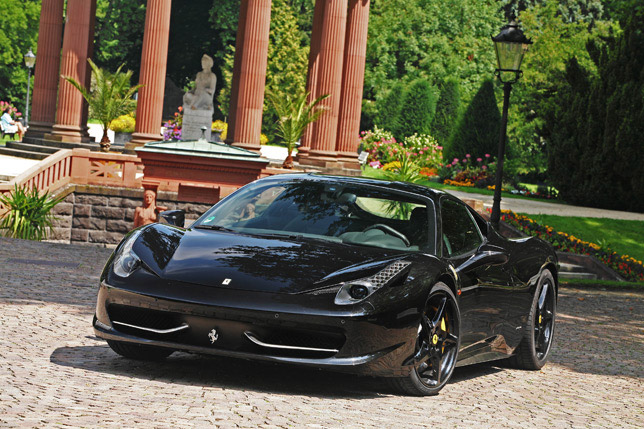 On the one hand Cam Shaft guarantees the possibility to eliminate the process of foil treatment at a competitive price. On the other hand, a technically correct process of treatment will bring much more benefits to the vehicle. In this case the roof is treated with the chrome foil as well as the upper parts of the side wings while the rear lights, fog lights and a third stop light are adequately dimmed. Dimming of the lights, by the way, can always be reversed. Stock disks are covered with black lacquer, allowing yellow cramps of the disk brake mechanism to look even brighter. It is also worth mentioning that Solingen company Wimmer Rennsporttechnik added some extra horse power to the initial 570 hp and endowed the car with 588 hp and 562 Nm. Optimization of the software costs 2.999 euros.
Source: Cam Shaft