Canepa Cadillac CTS-V Wagon Body Kit
Cadillac CTS-V is one of the most aggressive vehicles on the market. It comes with brutal engine, stiffened suspension and big brake system. However, this is not enough that's why the tuning company Canepa developed a special wide body kit for the Touring car.
The Canepa Cadillac is a bold statement of aggression and grace, strength and purpose. The CTS-Vs dramatic figure has been reinterpreted by Canepa from luxury wagon into a true race-inspired sports machine. Each carefully detailed feature provides graphic evidence of the painstaking engineering and quality that is synonymous with Canepa.
All composite elements are hand-fashioned by the race-trained craftsmen at the Canepa Motorsport facility in Northern California. These stylish additions will instantly add presence, performance, and punch to your Cadillac CTS-V Wagon.
CTS-V Wagon body kit includes:
Canepa Front Spoiler
Canepa Design Front and Rear Fender Flares
Canepa Design Lower Side Skirts
Shipped factory direct from Canepa.
CTS-V is powered by a 6.2 liter supercharged V8 with 564PS (415kW) and 747Nm (551 lb-ft). 0-60mph in 4.0 seconds and top speed of 250 km/h (155 mph) – electronically limited.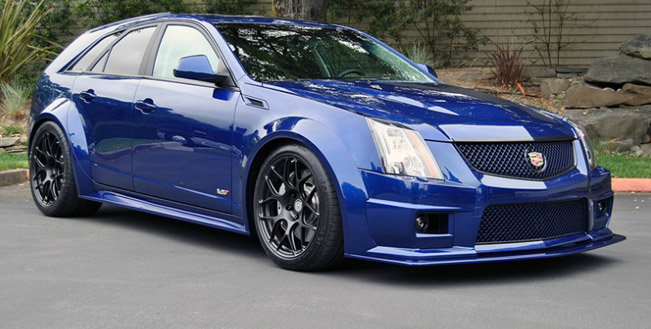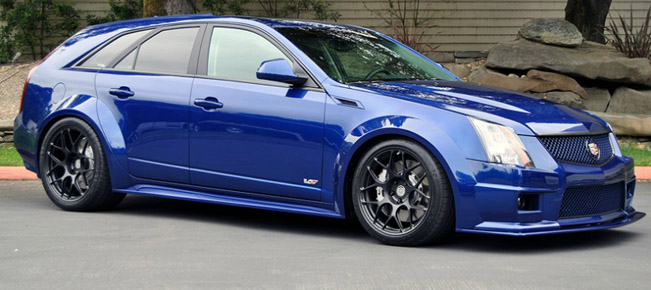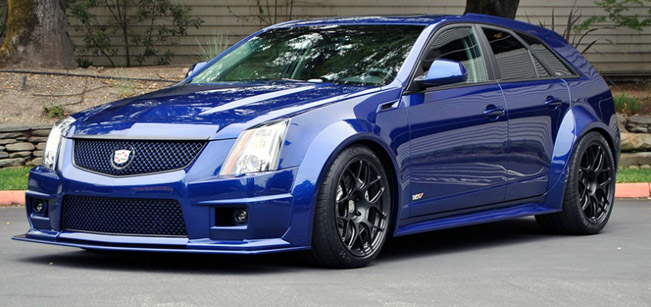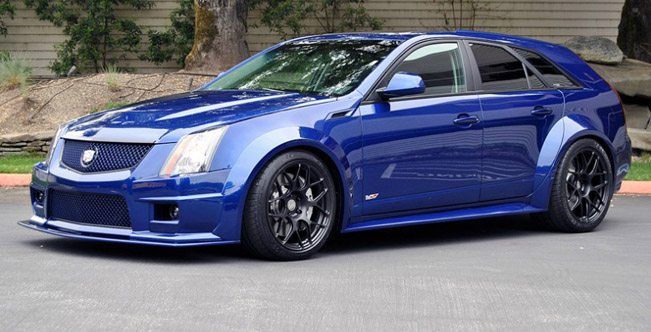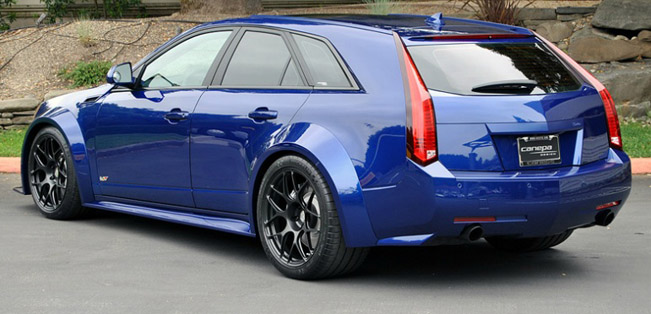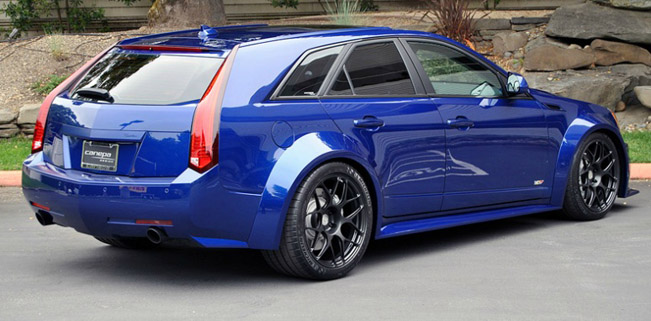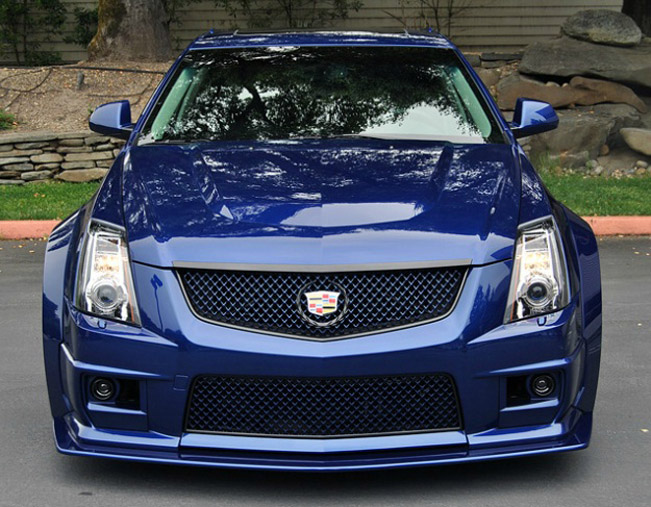 Source: Canepa