Carlsson Aigner CK55 RS Rascasse
The automobile manufacturer Carlsson, and the luxury leather brand Etienne Aigner AG present the third model of cooperation. Based on the Mercedes-Benz GL 500,  Carlsson Aigner CK55 RS Rascasse ® celebrates its world premiere at the Geneva Motor Show.
The distinctive, Carlsson Aigner ® typical two-color painting itself signaled that this is not an ordinary luxury sedan. A lush Bordeaux red summarizes the lower part of the vehicle shell to just below the window. The upper part of the fenders, the hood and the roof are plunged into deep black.
In the front apron are integrated LED daytime running lights, the rear bumper includes chrome tailpipes. Front and rear apron are made of polyurethane. The air resistance is minimized and the pressure increased.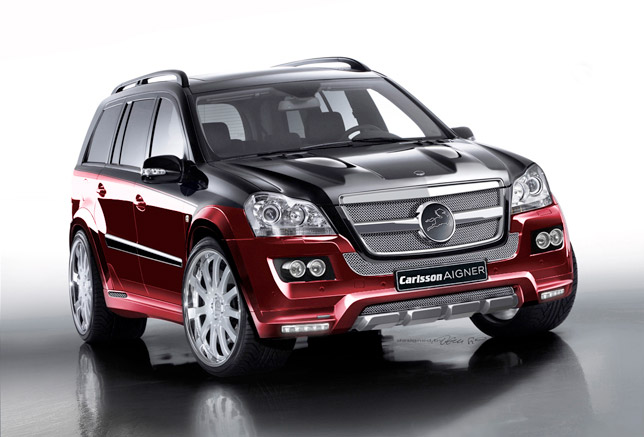 The Rascasse is not only visually show the data of the eight-cylinder: 456 hp (335 kW) instead of 388 hp (285 kW) produced by the revised V8 engine unchanged from 5461 cubic centimeters large displacement. The maximum torque increases from 530 to 640 Newton meters at 3,200 revolutions per minute. This is the Carlsson Aigner CK55 RS ® Rascasse the world's most powerful GL. The sprint from standstill to pace one hundred lasts only 5.9 seconds.