Caterham Seven 620R To Feature Engine Manufactured By Suzuki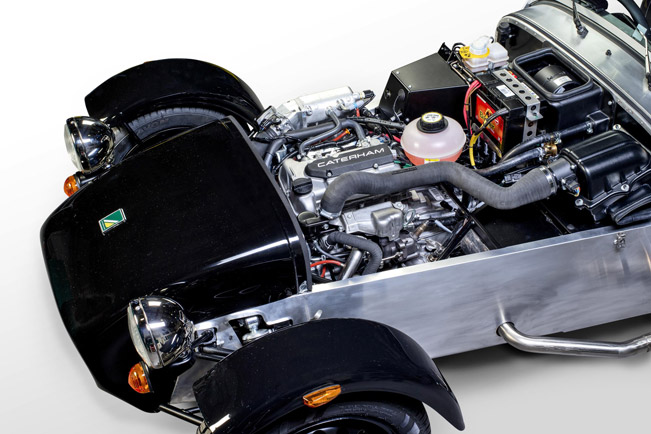 Caterham Seven 620R was officially revealed in the beginning of July this year and later made its public debut at Goodwood Festival Of Speed. Now, it has been disclosed that the new entry-level Seven will be powered by a 660cc, three-cylinder turbocharged engine which will be manufactured by Suzuki Motor Corporation.
More importantly, it is said that the unit will be the smallest and most efficient one ever installed in a Seven. The new Caterham vehicle utilizes 21st-Century engineering to pay homage to early models of the iconic Seven. Seven 620R uses a super-compact and lightweight turbocharged engine.
The latter is ultra-efficient and downsized. It is mated to a compact Suzuki five-speed gearbox, additionally adapted by Caterham Technology & Innovation (CTI). In addition, the car also has a re-engineered chassis, which also pays tribute to the spirit of former Sevens with major revisions to the suspension layout.
The powertrain specialists at CTI have fine-tuned Suzuki's engine to suit the highly dynamic Seven. The result is a car capable of strong performance, which at the same time delivers enhanced fuel economy and reduced vehicle emissions.
With the introduction of this engine to the new Seven model, the intention of Caterham was fulfilled – the car now offers the joy of the Seven in distilled form, and is lighter, cheaper, more economical and more accessible than ever.
Caterham Seven 620R is priced under £17 000 and will be launched in Autumn this year.
Source: Caterham