CFC Gives Dodge Viper And BMW 7 Series A Glitter Stance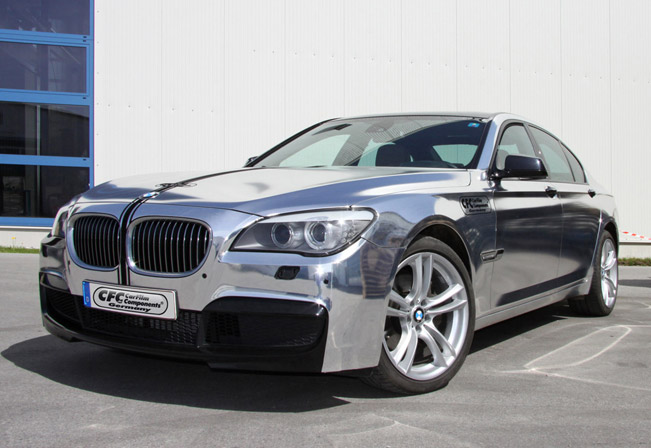 The wrapping specialists at CFC CarFilmComponents have made two exceptional tunings on a Dodge Viper and a BMW F01 7 Series. They have decided to give a more contemporary look than ever to these two vehicles.
The auto-tuning scene has been dominated the past few years by chromium mostly in terms of rims, the mirror-look. Now, the trend is extending to the surface of the car and the wrapping proffessionals from the German company are proving that. They have given a "glitter" to both of the automobiles.
The first one - BMW F01 7 Series received a special chromium silver wrap of the 900 series. The BMW was also fitted with the CFC car glass foil in the"platinum style of the X-tra series. The latter has a special characteristic – a metal coating for a high level of heat-repellence.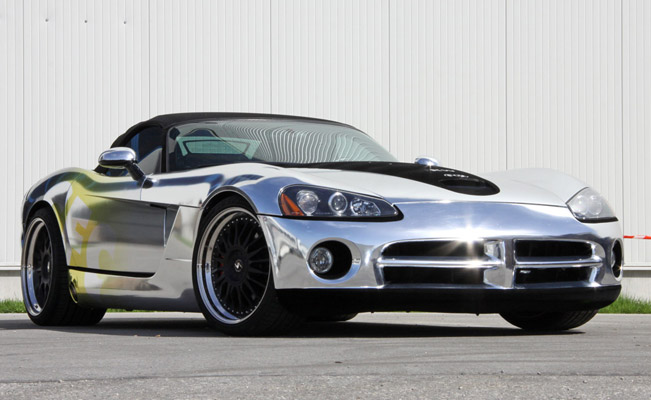 The next car under the hands of the tuners was the Dodge Viper. In this case it was given a very special wrapping concept for a perfect show effect. This V10 Dodge Rooadster was also fitted with a chromium-silver full wrap of the 900 series. However, it was additionally personalized with an interesting colour mix of black over yellow up until silver.
In addition, the part of the long engine hood was fitted with the CFC design foil in carbon black from the Exterior Style Premium Series for a contrasting effect. Eventually, the car was rounded through the anthracite style car glass wrap of the X-tra series for the glassing.
The tuning of the Viper did not end here. CFC gave it a set of new Schmidt CC-line light alloy rims in size of 19-inchs next to the new KW chassis frame. What is more, there is also a special FOX exhaust system that in terms of sound can effortlessly match the Clarion HiFi system installed by Renato Rivic.
Source: CFC CarFilmComponents