Chevrolet Colorado To Be Officially Unveiled At LA Auto Show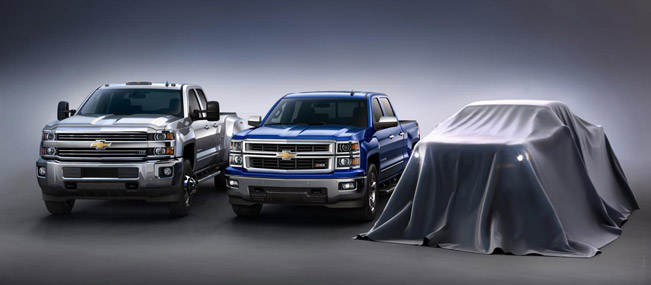 Chevrolet is one of the brands that are well known in the automotive world to produce excellent and exclusive pick-up trucks. In less than a year, the brand has reengineered its entire full-sized truck portfolio, with the 2015 Silverado 1500, 2500 and 3500, which debuted in the end of September.
Now it is time for another big reveal for the U.S. company which will happen on 20th of November during at the Los Angeles Auto Show. This is where the final piece of Chevrolet's pickup truck portfolio will be revealed.
The vehicle to debut is the brand new Chevrolet Colorado, which will change the perception and meaning of what a midsized pickup should look like. Scarce details have been revealed so far except for this teaser image from which we can only judge for the size of the truck.
It is said also that the new Colorado is engineered to be the most capable, most versatile and technologically advanced midsized truck currently on the market. The official premiere of the vehicle can be also watched online via Chevrolet's official YouTube channel.
Source: Chevrolet