Chevrolet Volt to conquer China in 2012
The first Chevrolet Volt has made its debut this month in China at the HaiTong Port in Shanghai. The car is part of a 10-vehicle General Motors demonstration fleet which is going to be presented in Beijing, Tianjin and Shanghai. All of the exhibited electric vehicles will give customers the chance to experience an industry-leading electric vehicle in daily use. Moreover GM will use information taken from the test drives and charging experience in order to understand better the application of electric vehicles in China. Therefore the company will provide consumers with hands on exposure to the extended range vehicle concept. This is very important step that GM will undertake to prepare for an expansion of offerings of vehicles powered by electricity. In addition GM will also work closely with government and industry officials. The aim is to help develop a public vehicle charging infrastructure.
The award-winning Volt will be sold through thirteen especially selected dealerships in eight substantial cities in the country. To conquer one of the first global markets such as China, Volt provides drivers with no compromises in performance or driving range, having in mind that it is the first extended range electric vehicle. Moreover Volt provides up to 80 kilometers of electric driving. And then after battery consumption it can drive another 490 kilometers using an on-board engine generator! Therefore there will be no fear of being stranded by a spent battery. The car is the best electric vehicle solution for China nowadays, because it is not limited by range or a public charging. More importantly the Volt is also very economical to operate. For instance when it is charged during off-peak hours it costs less than one-tenth of the amount of driving on petrol vehicle alone.
Volt models for retail sale, priced at RMB 498,000, will arrive in early 2012 at thirteen selected dealerships in Beijing, Shanghai, Hangzhou, Suzhou, Wuxi, Guangzhou, Shenzhen and Foshan.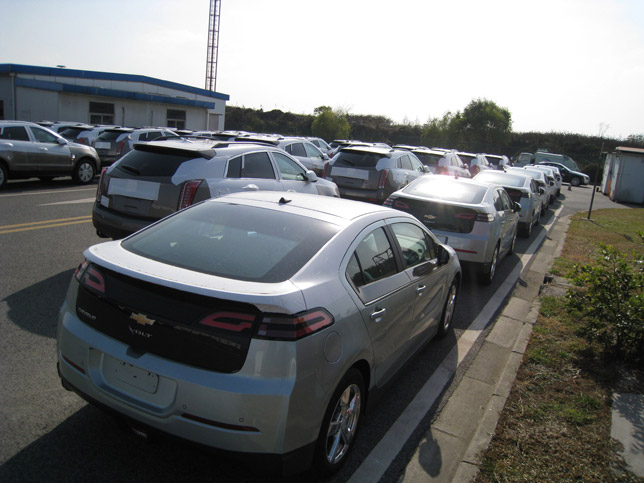 Source: General Motors