Citroen DS3 by Orla Kiely Collection
Citroen DS3 by Orla Kiely Collection is the name of the latest collaboration-project between Citroen and the world-famous designer Orla Kiely. Limited to only 500 examples, the exclusively stylish DS3 by Orla Kiely Collection showcases the designer's iconic vision skillfully integrated into the character of the award-winning DS3.
The design masterpiece ride is based upon the Citroen DS3 DStyle HDi 90 manual, a generously packed model that features Bluetooth and USB connectivity and is powered by a state-of-the-art fuel and CO2 efficient power unit.
Its outer livery is available in four different finishes and roof patterns. In addition to these styling highlights, the DS3 by Orla Kiely Collection also utilizes color door mirrors, stem print rear window graphics, black or white 17-inch lightweight alloys, as well as a Orla Kiely stem graphic on the rear tailgate.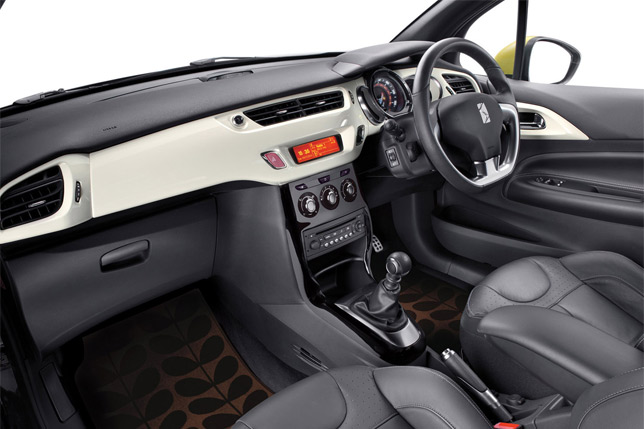 In the terms of cabin ambience, the limited DS3 has new, stylish leather seats with Orla Kiely embossed multi-coloured headrests, stem or acorn print carpet mats, and color contrasting dashboard and door handle inserts in cream or brown.
Orla Kiely shared: "Collaborating with Citroen and DS3 was such an exciting project as it's so different from all my previous work.  I love the designs we've created and the way they're incorporated into the car!"
The staggering DS3 by Orla Kiely Collection will be available for order from 1st February 2011, at the price tag of just 16,000 GBP.