Citroen DS3 Electrum Concept at the Paris Motor Show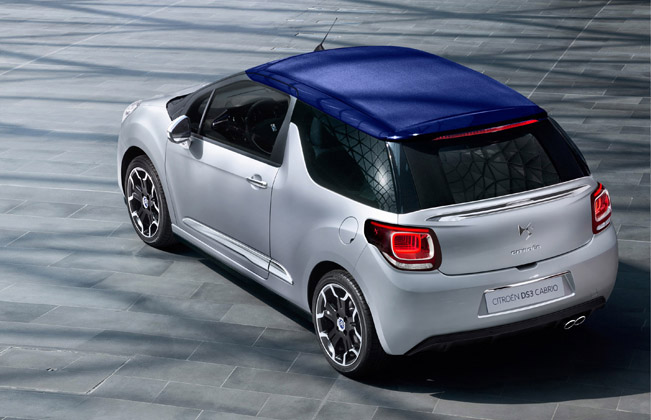 Citroen is going to present the new DS3 Electrum Concept at the 2012 Paris Motor Show. The technology used on the 'plugged-in' and 'electrifying' DS3 Electrum city car ensures performance consistent with the current DS3 together with zero emissions, a range of up to 75miles (120 km) and optimum on-board comfort with zero noise. Fully respecting the spirit of DS3, the Electrum concept shows that a full-electric car can be a thrill to drive and that being environmentally considerate doesn't have to be boring.
DS3 Electrum's electric drivetrain has an innovative and non-intrusive design. It has two 65kW electric motors on the front axle. This development makes it possible to 'electrify' existing internal-combustion vehicles. DS3 Electrum also includes a Panasonic 17.5kWh lithium-ion battery and a charging socket located under the fuel flap for connecting to quick charging stations. An 80% charge can be achieved in just 30 minutes.
Still, there are no pictures of the vehicle, so we expect the official premiere at this year's Paris Motor Show to take a glimpse to the interesting vehicle.
Stay tuned!
Source: Citroen