Citroen DS3 Graphic Art and DS3 JUST MAT Special Series
Citroen DS3 Graphic Art is the new bold limited edition special series of the DS3 model by the French Company. It includes stylish roof decal and will bring more style to anyone who wants to be different.
In addition to that Citroen is launching the new DS3 JUST MAT model, which will offer its customers refinement and uniqueness.
Citroen DS3 Graphic Art is the perfect car for the urban environment, equipped with all high-technologies one could think of. This limited series collection by Citroen includes all-new roof decal called "WOW STRIPE".
The graphic and modern decal has subtle and pearlescent-effect stripes. Citroen is going to offer this state-of-the-art roof in two color variants: Opale White and Onyx Black.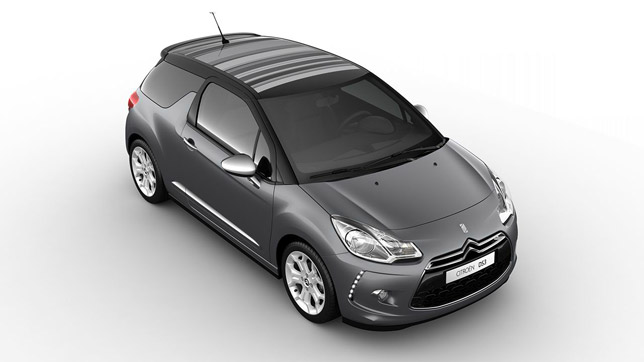 Furthermore, the new limited edition model also gets 17-inch BELLONE wheel rims and chrome finished wing mirror housings and side strips. There is also a good choice of trim exterior colors, which are: Banquise White, Perla Nera Black, Aluminium Grey and Shark Grey.
The interior of the new limited edition model has got also the graphic touch. It was personalized with WOW STRIPE mats similar to the roof decal and a white or black dashboard insert (coordinated with the roof colour), which further enhances the personality of the DS3 GRAPHIC ART.
In terms of technologies included, this special edition comes equipped with the Connecting Box (jack socket, USB port and Bluetooth hands-free kit) and the Select Confort Pack, which features automatic air conditioning, automatic headlamps, automatic front wiper and rear parking assist as standard.
Citroen DS Graphic Art has a starting price of €19 750 and is available with the VTi 120 engine mated to a manual or auto gearbox, or with the e-HDi 90 Airdream powerplant with a manual gearbox or the 6-speed electronic gearbox system.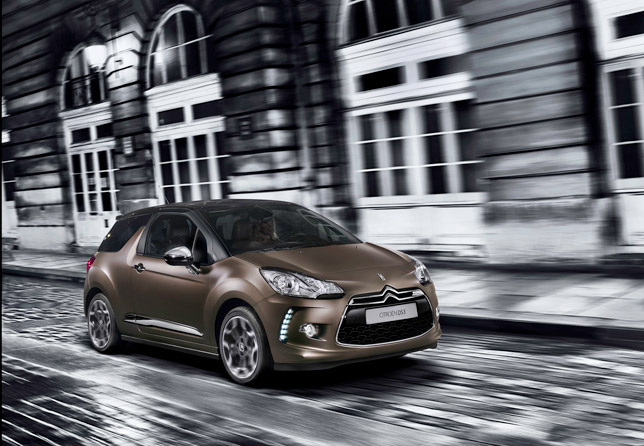 Citroen DS3 JUST MAT is the next limited edition which now enriches the DS3 model line-up. This model is now available with Hickory Mat body paint, which is complemented by the chrome-finished wing-mirror housings, side strips and rear lamp surrounds.
Undoubtedly it delivers more elegance, which is even further enhanced by an Onyx Black roof and 17-inch BELLONE diamond-effect black wheels.
The interior of the model is also refined and includes gloss dashboard insert, Mistral leather seat upholstery and a leather gearstick handle and handbrake. Moreover, as a standard equipment this DS3 has automatic air conditioning, the MyWay navigation system with the HiFi system, and CITROËN eTouch.
Citroen DS 3 JUST MATT is going to be produced in just 500 units, and is powered by the THP 155 and e-HDi 110 Airdream engines mated to a 6-speed manual gearbox. Its initial prices start at €25 150.
Source: Citroen