Citroen DS3 L'Uomo Vogue Cabrio Makes Debut in Milan [VIDEO]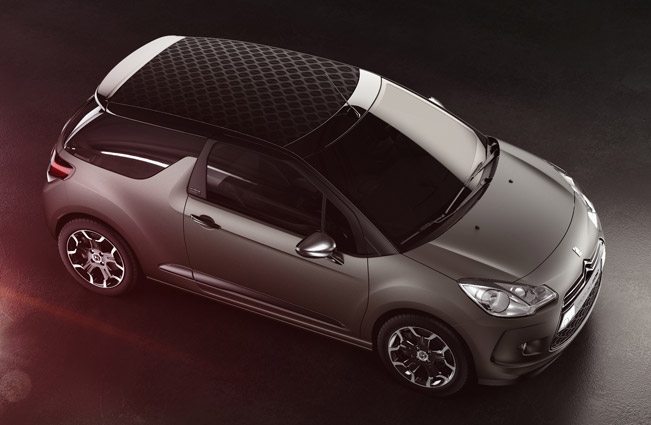 Citroen DS3 L'Uomo Vogue Cabrio has just made its world debut at this year's Fashion Week at Studio Visconti in Milan. The special DS3 model is a result of the collaboration of the Italian magazine L'Uomo Vogue and Citroen's styling team.
Furthermore, the open-top version of the DS3 Cabrio will play a major role at this year's Milan Fashion Week. The car which will be included in the show will feature special colours-and-materials utilized inside and outside.
The goal of the L'Uomo Vogue model is to create a vehicle which was inspired by the latest trends in men's fashion. This resulted in cloaking the car with an all-new body colour, named Stardust matte grey.
In addition, it was topped with a canvas roof covered in subtle motifs that reinterpret the monogram canvas. On the other hand, on the wing mirror housings is where the DS monogram has been laser engraved in order to underscore the singular nature of this special edition.
Citroen DS3 L'Uomo Vogue Cabrio will shortly be put up for auction and the proceeds will go for the support of the Women Create Life project.
Video Source: YouTube
Source: Citroen