Clocking up the Miles: Kimi and the F12 Berlinetta [VIDEO]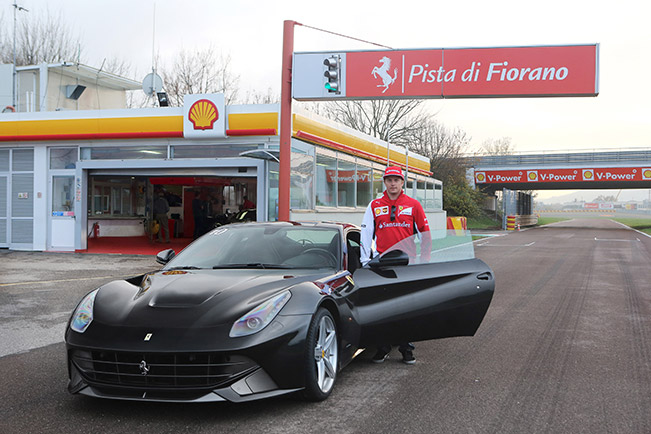 The most powerful Ferrari on the range product was pushed to the limits in a special F12berlinetta track day at Fiorano. Eleven journalists deriving from some of the world's most significant motoring publications participated in the event. They were presented with the chance to run the miles in an attempt to test themselves as well as the car in an ultimate driving performance. The participants utilized the impressive 740 hp which were released by the mid-front V12 engine. Forming a spectacular show, they were able to depict a full range of excellent natural balance and sportiness which are embodied in the Ferrari.
Taking advantage of the wet track, the journalists experimented with the various Manettino settings to push the car's performance in different grip levels. Yet, all of the dynamic controls were off when Scuderia Ferrari driver Kimi Räikkönen was behind the wheel and offered some useful instructions. As a result, the visitors enjoyed a unique experience thanks to the sensational presentation of the F12berlinetta. It managed to demonstrate not only record performance in the Prancing Horse range but it also delivered entertainment and fun.
Ferrari F12 Berlinetta is a car that unleashes super power and high-class presence. The sound of the car, as it starts off, gives you chills every time the gas is pressed. The curves and edges of the exterior are all well-crafted. The welcoming interior offers more than enough space which results in maximum comfort. The vehicle is equipped with an anti-theft satellite system, a rear parking camera, an electrically adjustable steering wheel, climate control, cruise control and temperature monitoring.
Video Source: Ferrari via Youtube
Source: Ferrari