Clone of Tesla Model S Debuts in Hong Kong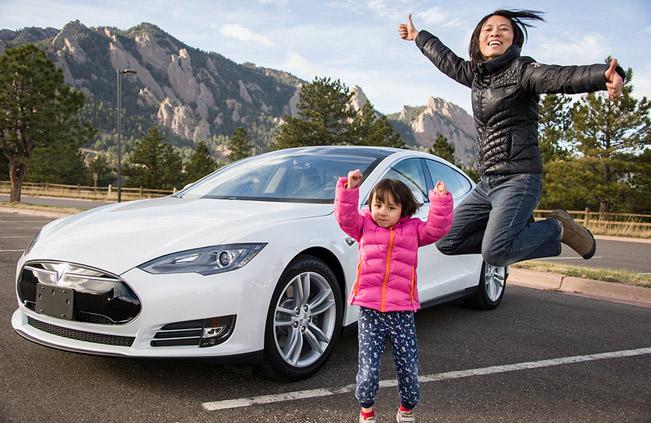 The popular and breath-taking Tesla Model S now makes its first debut in the Asian market and it is available for in-person customer demonstrations and test drives in Hong Kong. Model S is a premium sedan built as an electric vehicle with the aim to raise the spirits of public's expectations of what a premium sedan can be.
According to the opinion of those who were firs to test drive the model there, the EV is quiet, smooth, and pollution free at the tailpipe. They have expressed that it was a pure joy to drive it and it was like no other car – being fast and very responsive, and at the same time including luxury and comfort.
Furthermore, Tesla also introduced its innovative "Design Studio" in Hong Kong, within the same space as its existing Service Center. The Studio includes interactive displays where customers can design their own Tesla Model S on a large touchscreen.
The goal of the new step that Tesla Motors have undertaken is to expand the impression and knowledge in the audience of how advanced technology behind Model S and what are the benefits of an electric car.
At the heart of Tesla Model S is a proven powertrain which delivers great range and a thrilling drive experience. The vehicle has a rigid body structure, nearly 50/50 weight distribution and a remarkably low center of gravity. This means that it offers responsiveness and agility nearly as a sports car.
In addition, Model S offers many battery options that set the benchmark for electric driving range. All of them utilize automotive-grade lithium-ion cells arranged for optimal energy density, thermal management, and safety.
On the other hand the interior of Model S is designed to deliver more cargo space than any other sedan in its class and features a second trunk under the hood. In the cabin can be also seen a 17" in-dash touchscreen with Internet capabilities, allowing for streaming radio, web browsing and navigation.
Tesla is promising that it will continue to expand its retail network into 2013, supporting the mission to engage and inform as many people as possible about driving electric vehicles.
Image Source: Flickr
News Source: Tesla