D2Autosport Reveals 2014 D2Edition Mercedes-Benz CLA250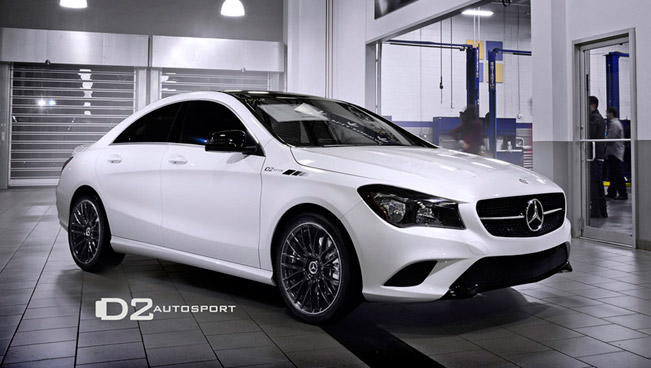 The tuning specialists at D2Autosport have recently prepared a D2Edition program for 2014 Mercedes Benz CLA250. They have optimized the exterior credentials of the car and it now looks more aggressive and powerful than ever.
In the beginning, the refinement started with the breaking down of the car. Then they have added the elements they had in mind in this project. For the front, the tuners used piano black color lower bumper insert, grill, grill surround, and headlight surround.
To make it look harmonious, the same approach was applied at the rear, where the piano black color can be seen on the trunk insert, exhaust tips, and Mercedes badges. Then, they have added a custom three piece spoiler that displays two finishes of color matched white and piano black which wrap the full rear.
Furthermore, the taillights are euro colored clear sections with hi gloss clear coat, while on the roof there is piano black color rear section. The piano black theme is continued on the sides of this Mercedes-Benz via the piano black mirrors and 18″ piano black mesh wheels with a race inspired machined stripe. As a final detail a slight tint was added to the windows.
Source: D2Forged Wheels