D2Forged Enhances Lamborghini Murcielago LP 640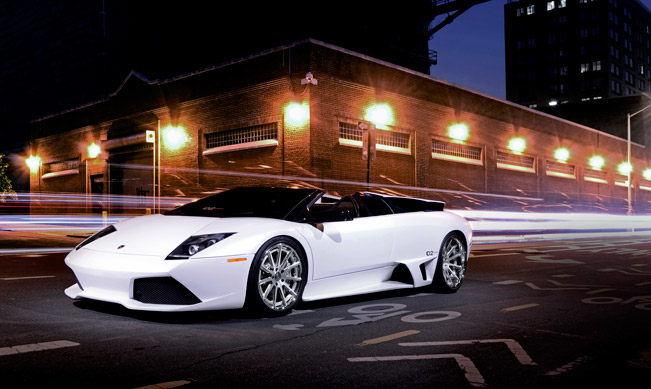 D2Forged Lamborghini Murcielago LP 640 comes in the beginning of the summer to show force and athleticism. This "beast" has a newly updated power output, thanks to a displacement which has been increased to 6.5 liters.
This means that this Lamborghini is capable of producing 631 hp (464 kW) at 8000 rpm, which makes it one of the fastest vehicles in the automotive industry, as well as one of the most aggressive looking sportscars.
The model was first seen in the blockbuster "Batman: Dark Knight", when it got the hearts of many people around the globe. One can barely imagine that this vehicle can receive any kind of additional treatment, because it is perfect by nature.
However, the specialists at D2Forged Wheels have given their best efforts to make this Murcielago look more adorable than ever. Hence, they have equipped it with new set of CV11 Wheels that have complemented this pearl white Lamborghini in the most breath-taking manner.
To be more precise, the tuners have used Shallow Concave D2Forged CV11 Wheels in size
19×8.5 at the front, and Deep Concave ones at the rear of the car in 20×13.5″ dimension. BBC Finish – Brilliant Brushed Cleared with Chrome Lips and Black Inner Barrel has been also applied to them.
Source: D2Forged Wheels