Detroit Motor Show: Fisker
Eco-friendly sports car makers Fisker and Tesla have had a fractious relationship in recent months, so Fisker can't have been too pleased when Tesla secured a last-minute cheap deal for a stand directly opposite its own.
Last year Tesla sued Fisker boss Henrik Fisker, who had been working for Tesla as a design consultant. Tesla alleged that Fisker had stolen design ideas- but a court found in Fisker's favour. Henrik Fisker is a former BMW designer, who styled the Z8 roadster.
Indeed, the two companies' products are very different – the only real similarity is the fact they are both offering eco-friendly performance cars.
While Tesla is concentrating on battery-electric vehicles, Fisker's cars are plug-in hybrids. The company showed two models, based on the same basic aluminium spaceframe architecture. The Karma is a four-door coupe similar in concept to the Porsche Panamera, while the Sunset is a two-door coupe.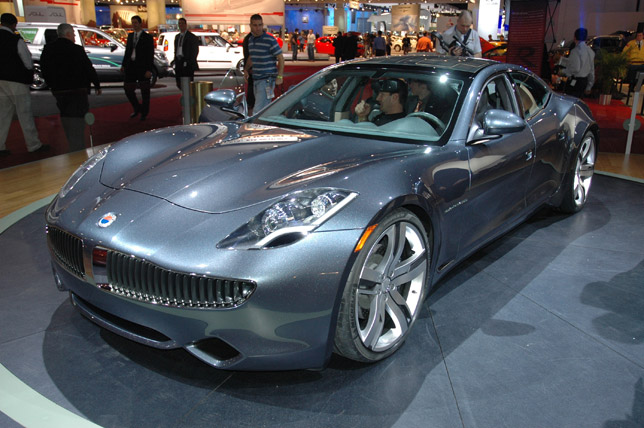 Both share the same Q-Drive hybrid powertrain, developed originally for military vehicles by  Quantum Technologies, which allows the cars to run as pure electric cars for 50 miles, with extra performance coming from a four-cylinder gasoline engine that acts as a generator rather than powering the wheels.
Fisker has signed a deal with Finnish contract manufacturer Valmet, and production of the Karma will start by the end of 2009. Valmet is using a plant that previously built the Porsche Boxster. Output could rise to 12-16,000 units a year, split two-thirds Karma and one-third Sunset. Fisker has 1,300 orders for its cars. Other models, incuding an estate, could be added to the same platform.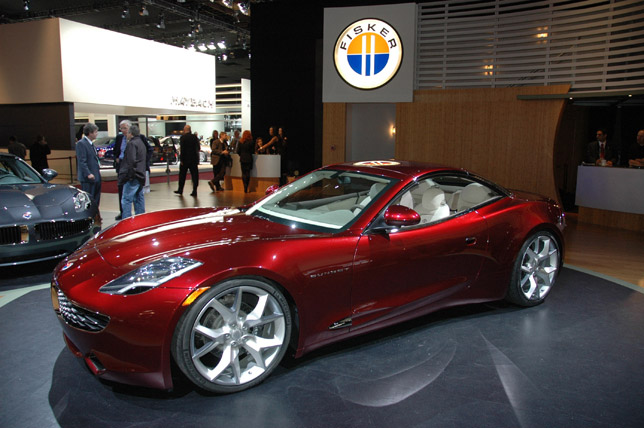 The decision to outsource production meant "all the money goes into product development", said Wolfgang Ziebart, a former BMW director who is working as a consultant to Fisker.
He said the time was right to launch, despite the economic crisis. "The industry is being turned upside down, so now is a good time for a new company to make an impact," he said.