Dodge Viper GTS Heffner Performance Drag Racing [VIDEO]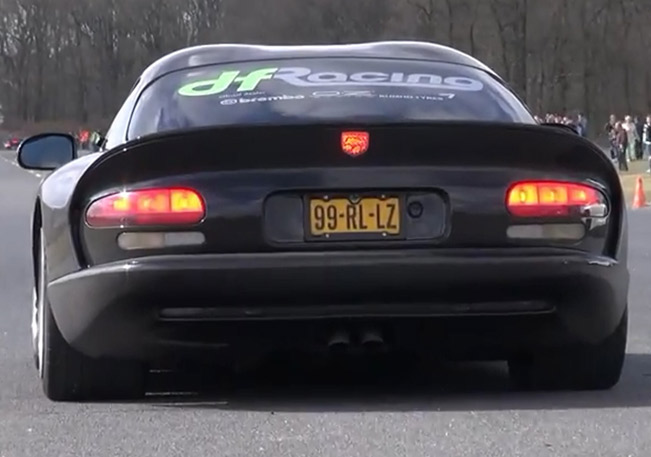 Did you start the day today and think "I want to watch a video of a 650 hp Dodge Viper GTS taking on – with various success - some of the established names in a head-to-head drag race"? Weirdly specific, but luckily, here's one. It's a Viper GTS which has been touched up by the turbo maniacs, Heffner Performance. The final product shows off 650 hp and a hell of a voice.
Let us break down the video for you. We get to see some close up, off-the-line action of the GTS as it gives a Nissan R35 GT-R a run for its money. Then there's another round, but this time the foe is an Aston Martin Vantage. We get no closure in either cases because the clip quickly cuts after the initial "go". All pays off, however, as we get to see a full GTS vs Aventador LP700 showdown. Great start on part of the Viper, but eventually the Lambo becomes too much to handle and the former falls short of victory. Eventually, we get another R35 GT-R competitor (or the same one). Again a great start for the Viper and this time it manages to keep the pole position throughout the race, although it was evident that the Nissan was starting to catch up.
Regardless, drag races are all about acceleration delivered at the right time. Oh, and they are also about the noise, and the smell of rubber... and demolished clutch disks.
Video source: Gumbal via YouTuve