Driving a Giant Oscar Mayer Weiner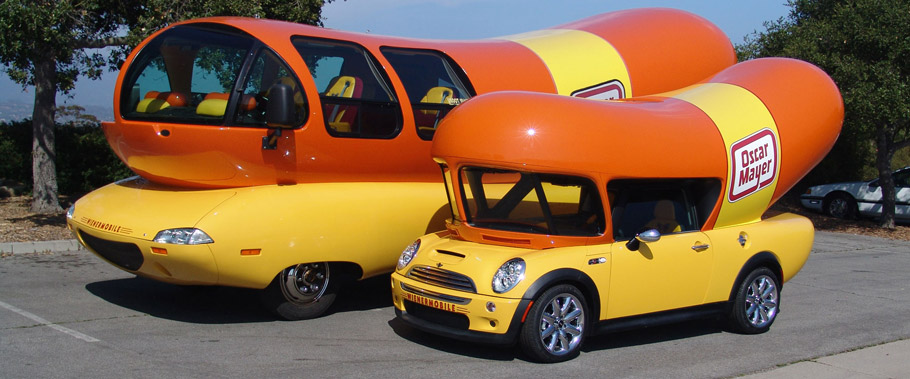 The choice of the style of car or truck you drive is usually quite personal. Some people prefer sporty cars, some need to haul families, some need trucks, and others opt for giant hot dogs. This article concerns the last group.
Every year between several thousand college graduates apply for positions piloting one of Oscar Mayer's six Wienermobiles around the country. It's a really big deal, candidates confess, and not everyone is accepted. The company looks for enthusiastic young college grads who will spend a year on the road as official brand advocates for the Oscar Mayer. It's the perfect job many insist.
The Wienermobile was born in 1936, when Carl Mayer approached his uncle Oscar with the idea of constructing a hot dog-like vehicle and driving it around Chicago. Oscar decided this odd idea had merit and decided to try it out. It was a huge hit. Over the years, the Wienermobile has developed from a smallish 13-foot affair (premiercapecod says that Carl Mayer drove the original around with his head poking through a hole in the roof) into an instantly-recognizable, cultural icon.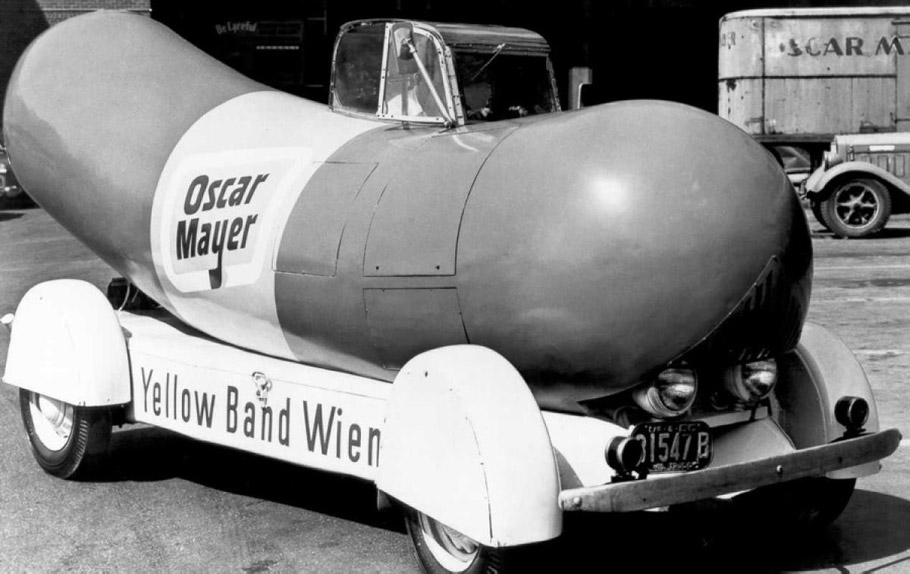 The Wienermobiles were parked during the fuel woes of the '70s. A corporate decision was made to stop the promotional technique and concentrate on more traditional media – like TV and radio. This became the heyday of the jingle-laden commercials featuring Oscar Mayer wieners.
Then a funny thing happened in the late 80s when the Wienermobiles hit the road again. They had transcended commercial status and had become bonafide cultural icons. Now an entire generation had been raised on Oscar Mayer products and everyone wanted to hear the jingles again and see genuine Weinermobiles. Today, the Weinermobile is probably the most well known vehicle in automotive history.
So what's it like to drive a Weinermobile? "Doggers", as Oscar Mayer executives call them, say that driving a Weinermobile instantly propels them from ordinary person into celebrity. When traveling across the nation, other vehicles beep, honk and wave. When stopped, well, it rapidly becomes a major event. Doggers confess that in order to do the job, one has to really enjoy the extreme attention that occurs. It can be overbearing at times, some drivers admit, but the experience of a lifetime.
Are you interested in seeing a Weinermobile for yourself, visit the Oscar Mayer website for a schedule of appearances.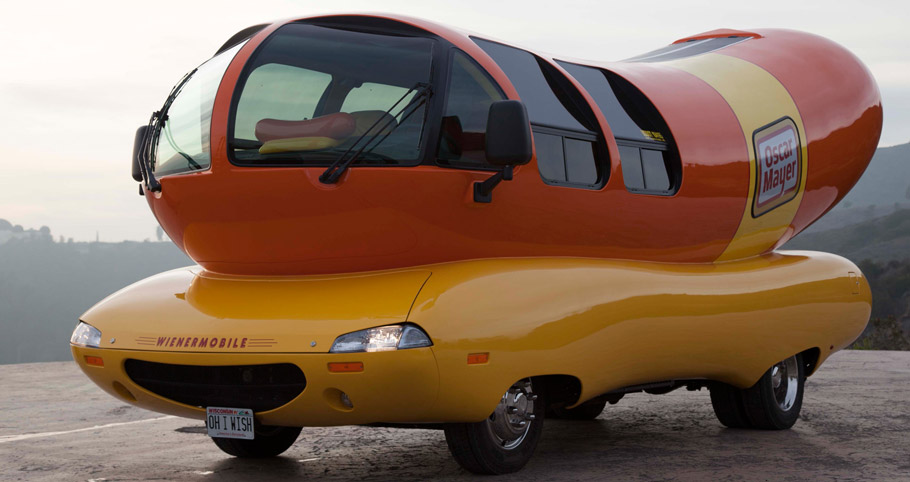 Article Source: Premier Cape Cod