edo Competition Koenigsegg CCR
Koenigsegg CCR is a hyper car, which the next level above super sport like the mighty Lamboghinis, Ferraris and Porsches.
CCR is powered by a 4.7 liter twin-supercharged V8 with staggering 827PS at 6900RPM and 920Nm (680 lb-ft) at 5700RPM. 0 to 100 km/h takes 3.2 seconds and the top speed is 394 km/h (244 mph). If you think that are mind blowing, check out the tuned version.
Edo Competition boosted the engine of Koenigsegg CCR to whopping 891PS (655 kW) thanks to an ECU re-map. The drive ratio is also improved to gain the hyper car better stability and faster acceleration. The top speed is lowered to "only" 390 km/h (242 mph).
The interior received Alcantara upholstery, a redesigned center console, a new infotainment system, and a tire pressure monitoring system that has a display integrated into the dashboard.
All modifications are carried out exclusively at edo competition Motorsport GmbH in Ahlen.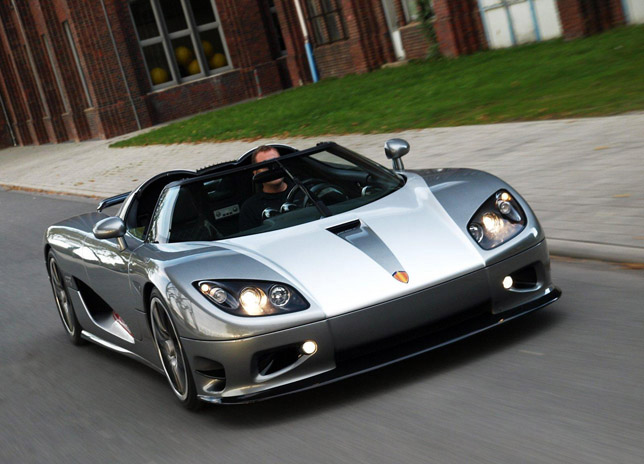 Source: Edo Competition