Eisenmann BMW F30 3 Series Equipped With New Exhaust System [VIDEO]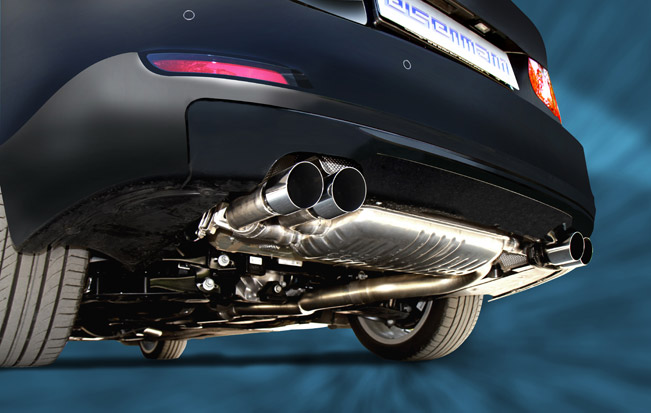 Eisenmann BMW F30 3 Series, equipped with new exhaust system, reaches now higher standards. Since its official launch, the dynamically designed saloon made a good impression on the road. The same impression continues now and we are more than sure it will last long!
However, the sports exhaust system specialists from Eisenmann decided to make it even better. They have created handmade sports mufflers for the four-cylinder diesel versions of the emblematic BMW model. In addition, they have added sports Turbo petrol version 328i.
The sports mufflers are available with either two or four round 76 millimetre end pipes. On the other hand, for the 328i, there is an optional extra: intermediate muffler and a sound pipe. Both make the sound of the turbo engine more aggressive and appealing for the car enthusiasts.
A video featuring the sound of the new exhaust system can be viewed below: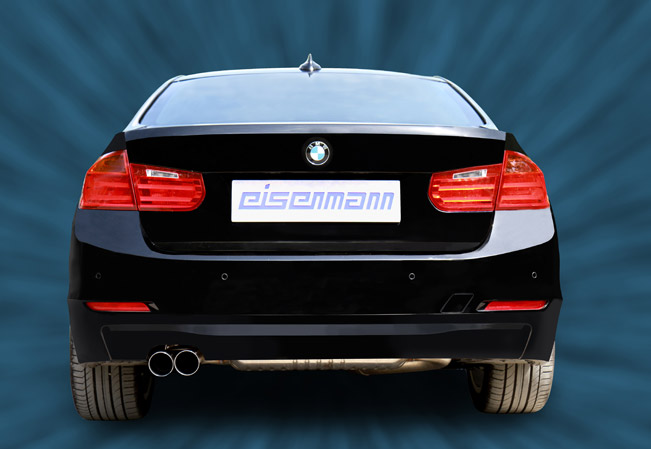 Video Source: YouTube
Source: Eisenmann