Escape The Doom And Gloom At Race Retro, Britain'S Premiere Historic Motorsport Event
The appetite for nostalgia is booming and what better way to beat the economic blues than to inject your rose-tinted memories with a healthy splash of high octane excitement? Race Retro, the international historic motorsport show held at Stoneleigh Park, Coventry from the 13th to the 15th March, is a fantastic pulse-quickening event which proves that they don't race or rallying them like they used to!
Packed with all manner of petrol-powered four and two-wheeled legends from circuit racing, rallying and the quarter mile, motorsport enthusiasts will get the opportunity to bump into their heroes and even see some of them in action. We are, of course, talking about both the walking and talking kind and the metal variety with engines: great personalities and great cars will be there.
If you love the pre-War era then you will relish the opportunity to see the monstrous aero-engined 1933 Napier Railton, the car which still holds the ultimate lap record for the Brooklands circuit – 143.44mph. Appropriately on the Brooklands' stand, the car was built by Thomas & Taylor and driven by John Cobb, this 24-litre silver beast held 47 world speed records and is capable of 168mph and just 5mpg.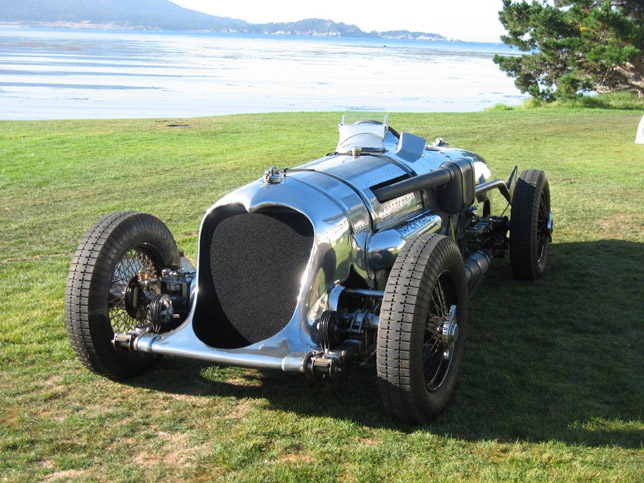 Moving forward in time and the Historic Grand Prix Cars Association will be showing the gorgeous 1956 Maserati 250F which Stirling Moss drove to victory in the 1956 Monaco Grand Prix and a 1950 Talbot Lago amongst its display of precious metal.
Colin Ward, Managing Director of organising company Live Promotions, said: "Race Retro has quickly become an established part of the old car scene, and it has managed to develop an atmosphere all of its own. If you haven't been yet, then you really do not know what you are missing – the event really is a treat."
Dozens of classics will be on show and those confirmed include a 1959 Ferrari 212, a unique V8-powered Aston Martin DBRI replica, a 2009 Lola T70, a display of Sports 2000 cars featuring models built by Lola, Tiga, March and Chevron. The championship-winning TWR Jaguar XJR-9 will be there, Club Alpine Renault will be celebrating the 20th anniversary of the sensational Renault 5 Turbo and Lindop Motorsport with Silverstone Rally School are bringing along a rotary-engined MkII Escort.
So if your pulse quickens to the magical smell of Castrol R and the sound of highly-tuned engines, whether it be Minicross, the Russian Sidecars or monstrous Group B rally cars screaming around Stoneleigh Park's grounds, there will be something at Race Retro to tickle your fancy. And you can have your own taste for speed in a passenger ride in a Caterham too!