Evantra Millecavalli is 1000HP strong and very, very fast! [w/video]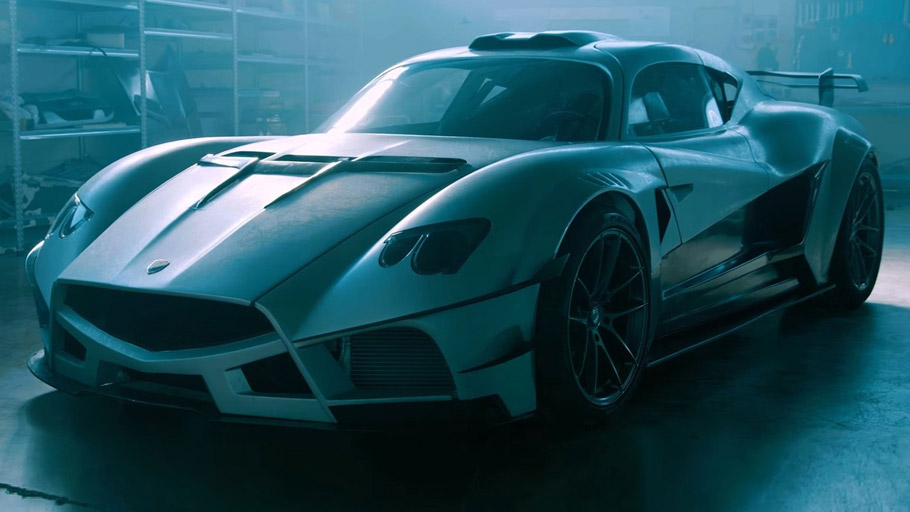 No, no, this isn't an Elantra, it is Evantra Millecavalli and it is the newest Hypercar by Mazzanti Automobili, which I'm sure you have never heard before. Hey, that's why we are here – to spread the word. The company has just released its final teaser video with some details that are very intriguing.
So, the company says that the Evantra is the 'most powerful street-legal Hypercar ever built in Italy'. And if you are familiar with the Italian language, then you have probably guessed what 'Millecavalli" stands for. It refers to the power output of 1000 hp!
SEE ALSO: BMW Group celebrates M3's 30th anniversary with exclusive premiere. Check it out! 
This number comes from the newly developed 7.2 liter V8 bi-turbo engine, which is also responsible for producing more than 1200 Nm (886 kW) of torque. If you wonder about the 0-60 mph (0-92 km/h) acceleration time, Mazzanti Automobili says that it is achieved by the Hypercar in 2.7 seconds. Does Bugatti want to say anything here?
Nevertheless, nothing has been said about the top speed, but we assume that it will be impressive, especially given the fact that the weight of the car is really low. The Evantra is measured at 1,300 kg (2,866 pounds). Another thing in question is the gearbox, which in our opinion is most likely to be fully-automatic one.
Evantra Millecavalli is also said to be 'an evolution' of other cars. And this is in terms of chassis and style, mechanics and aerodynamics. Even more to this inherent exclusivity: the car will be produced strictly in 25 examples only.
The world premiere is happening at the Salone Auto Torino – Parco Valentino 2016 from the 8th to the 12th June.
Video Source: YouTube
Source: Mazzanti Automobili