Exagon Motors Furtive-eGT To Be Shown At Hurlingham Club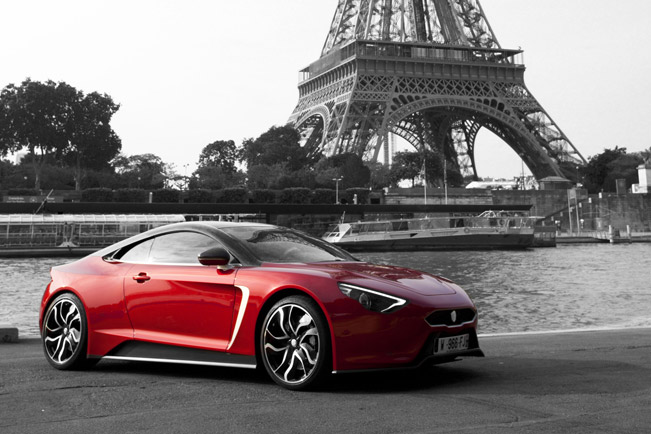 Exagon Motors Furtive-eGT is a car we have seen only at the Geneva Motor Show and since then haven't heard about it. However, there's something going on around the futuristic sportscar. Precisely, it will be shown at the Salute to Style of the famous Hurlingham Club. Heralded by a 1960s-themed Bastille Day Ball on Wednesday 16 July, the event takes place over three days – from 17th till 19th of July. It will offer visitors a display of private luxury collections, that can't be seen anywhere else.
The bespoke electric car was developed by Exagon that worked closely in cooperation with SAFT and Michelin. SAFT were to provide the latest generation Li-ion batteries, while Michelin took care for the axles and tyres, while the two purpose-built electric motors which are powering the car were delivered by Siemens.
Each of the electric motors is capable of generating over 400 horsepower. Furtive-eGT can thus accelerate from 0 to 100 km/h in only 3.5 seconds. Advanced materials based on Formula One technology were utilized in the development main carbon-fibre/honeycomb tub and the cast aluminum rear structure. The result is a very low weight of the entire body and excellent weight to stiffness ratio.
Every Furtive-eGT that has been made so far was specifically created for its owner. This means that each one has unique design and styling cues according to owner's interpretation and wishes. In fact, since orders were open at its launch in Paris, there there has been an international waiting list for the car.
Source: Exagon Motors