Falken ZIEX ZE914 Premium tyre
Falken is one of the biggest tyre manufacturers in the world. Until now, tyre engineers have struggled to offer lower rolling resistance and the highest levels of wet weather grip, finding attributes to be usually mutually exclusive. However, the Japanese tyre maker has achieved this challenging balance by taking alternative ways to reduce the heat and therefore the energy required to deliver the desired grip performance required for a European premium tyre.
By using silica in combination with long, modified polymer chains, a new rubber compound has been developed which reduces excess heat generation and therefore, rolling resistance. The result is a 3.8% fuel saving compared with a non-optimised tyre.
Other advantage is the extended operating life of the new tyres affecting the running costs.
The engineers in Falken also looked closely at using the tread pattern to get better wet weather performance. The result was a total of four wide tread grooves in the tyre cap design to allow for efficient water deflection and achieve superb hydroplaning resistance.
The new ZIEX ZE914 comes with tread wear indicators to precisely monitor tyre wear. It is available in 10 sizes with speed ratings of V, W and H at launch. By 2013, Falken will expand the range to include 70 versions. The ZIEX ZE914 is the third tyre launched in Europe by Falken in as many months and aims to compliment the significant growth the firm achieved in Europe in 2011.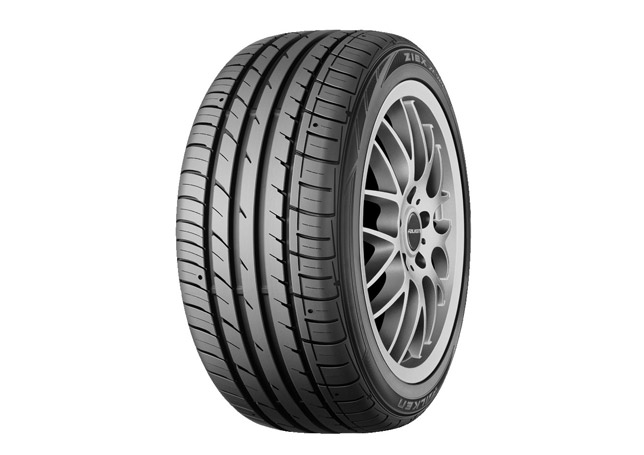 Tyre dimensions available as of spring 2012
From spring 2012 the new Falken ZIEX ZE914 will be offered in ten different dimensions with V, W and H speed ratings. Two new sizes will be available:
| | |
| --- | --- |
| 205/55R 16 91W | Ford Mondeo, Mazda 5, Skoda Octavia, VW Golf |
| 215/55R16 93W | Peugeot 308, Volvo V60, VW Eos/Passat |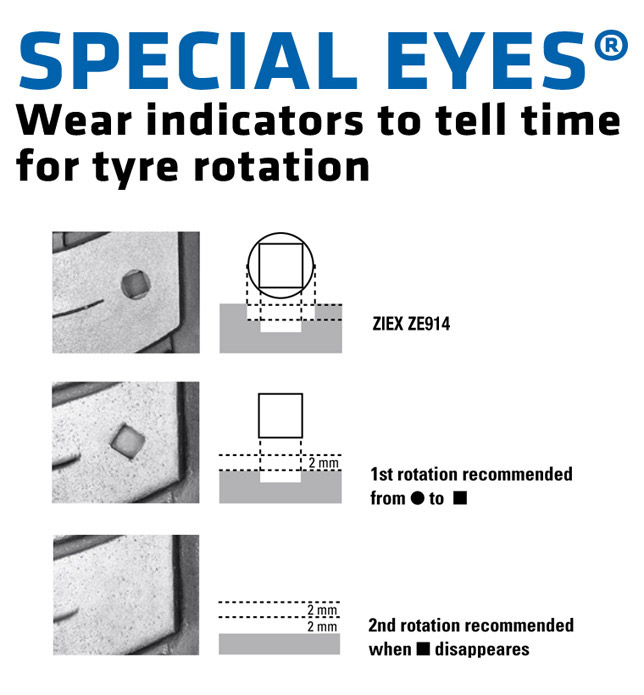 Source: Falken