Famous Parts Have A Mercedes-Benz SLR McLaren Roadster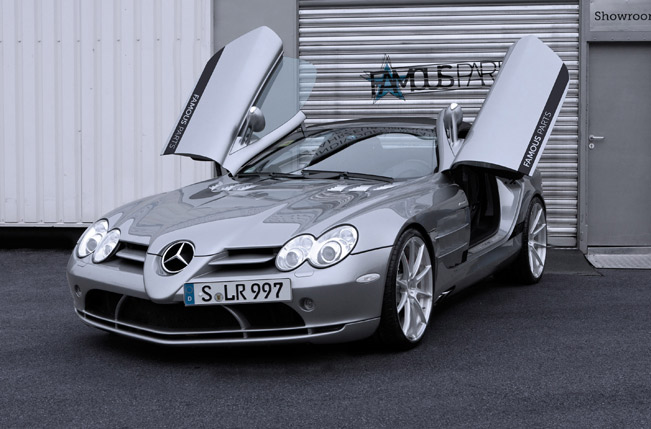 So, the guys from the German-based Famous Parts company took a Mercedes-Benz SLR McLaren Roadster and touched it up a bit. And trust us on this, a very tiny bit. It's strange actually, since they clearly lament the past glory of the SLR which is now being upstaged by cars such as the LaFerrari and the McLaren P1.
Anyway, what Famous Parts did was to put... ugh... new wheels on the open tot. Four forged ADV.1s were used measuring at 20 inches at the front and 21 inches at the back. Their design – codenamed 5.2 MV2 SL - stands out for its elegant spokes and extremely minimal weight. As for the wheel color, Famous Parts went for the "brushed silver" style.
Apparently, it's a work in progress this, because after the photo shoot, a KW coilover kit with three rebound and height settings was installed. There are also plans to put on a tailor-made titanium exhaust system with electronic valve control before the end of the year.
Would we be asking too much if they throw in some more oomph under the hood as well?
Source: Famous Parts